Remembrance Day Closure
November 6, 2023
Steep Hill Food Co-op will be closed on Saturday, November 11th (Remembrance Day) and Sunday, November 12th.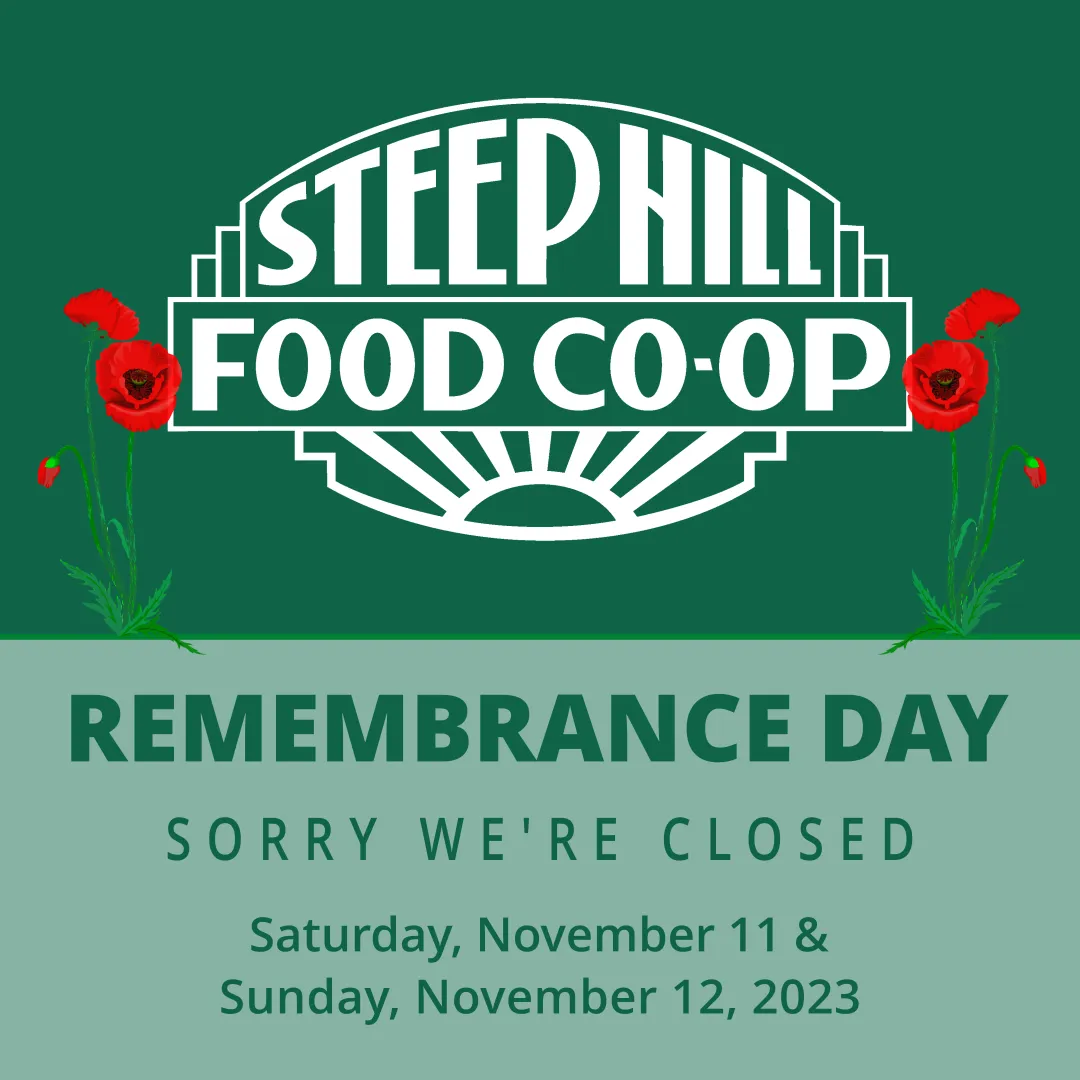 During this time members of the board, staff and volunteers will be completing important renovations to better serve you, including improvements to the bulk bin area.
Will will reopen Monday, November 13th!
---
Join The 45th Anniversary Celebration!
Tuesday, November, 14th at Amigos Cantina, 806 Dufferin Ave, Saskatoon. Doors open at 5 pm, and we'll celebrate until 9 pm.