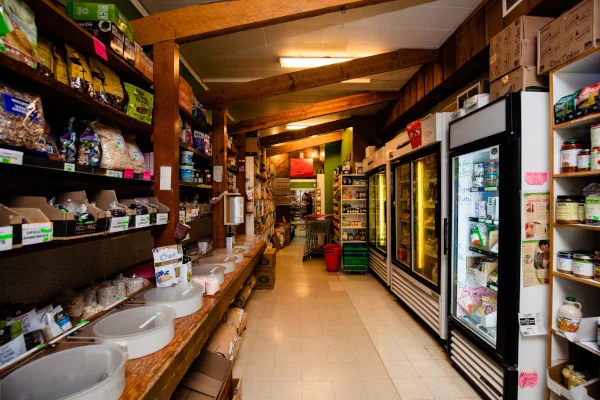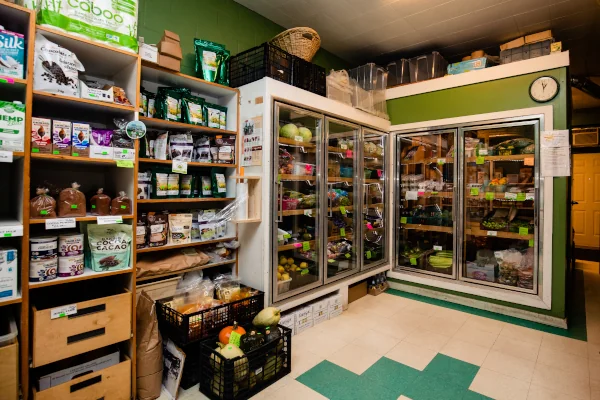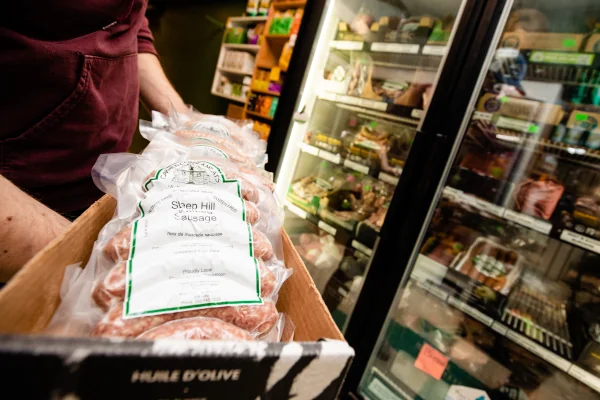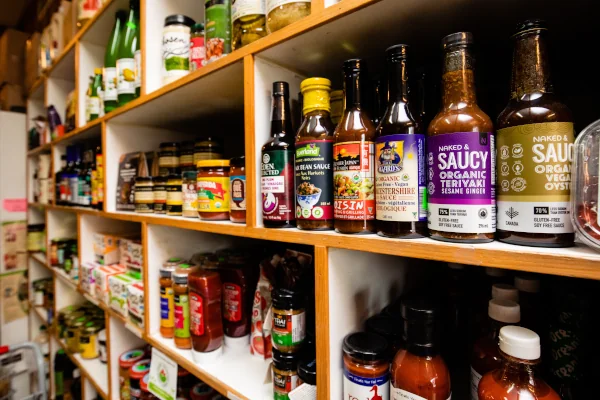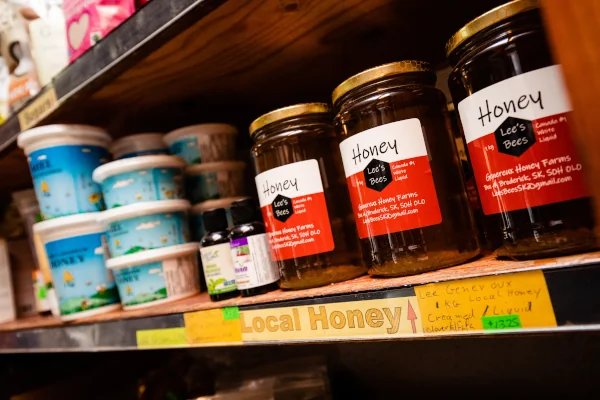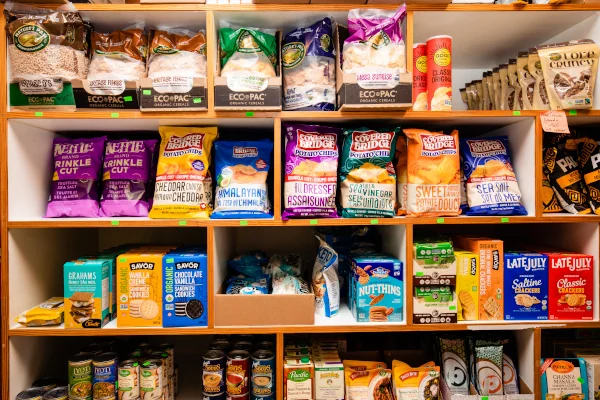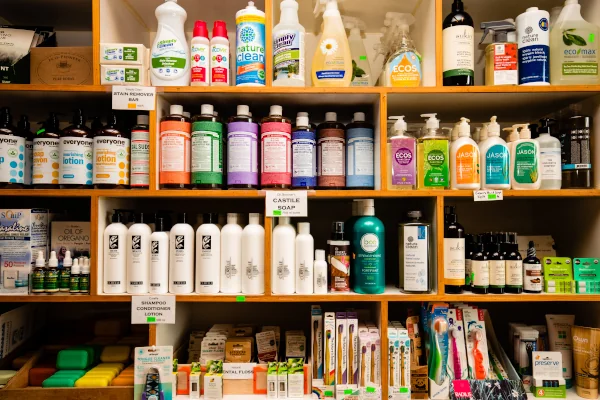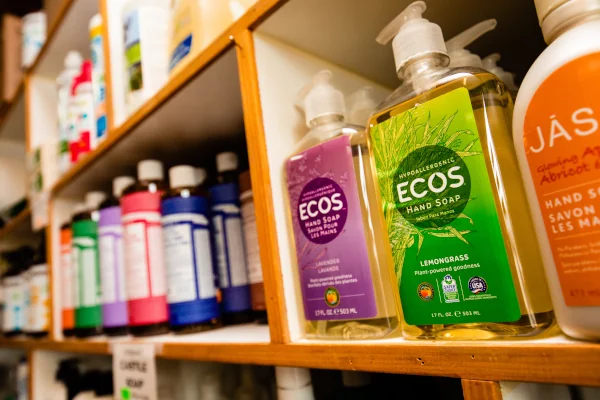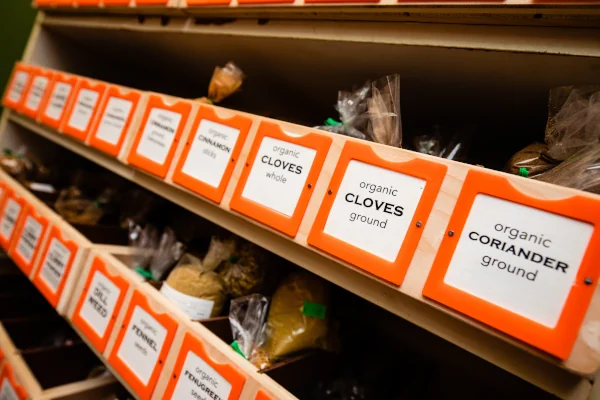 History of Steep Hill Food Co-op
Steep Hill was established in October 1978, when organic farming was just getting started in Canada. Unable to find the kind of high-quality food they wanted in stores, a few individuals got together and formed a cooperative to purchase organic whole foods in bulk. For the first few years, the store was run entirely by volunteers. From the start, the co-op was all about building community, encouraging sustainable living, and connecting local producers to consumers.
Eventually, as Steep Hill grew, employees were hired and a volunteer board was elected by the membership to guide the running of the store. Members were given the option of working a monthly shift in the store or helping in other ways in return for a higher discount. The store was also opened to non-members.
Many businesses on Broadway Avenue have come and gone in the past four decades, but Steep Hill remains a fixture in this vibrant area of Saskatoon, continuing to provide an ecologically-oriented food shopping alternative.
What's So Special About Our Food?
With the agri-food industry's emphasis on quantity over quality, many of us are concerned about the food we eat and its impact on our health and our planet. Today, more and more farmers and other food producers are recognizing the importance of producing food that is good for our bodies, our community, and the Earth.
Whenever possible, Steep Hill prioritizes products that meet one or more of the following standards:
Nourishing, minimally processed, and free from artificial flavours, colours and preservatives
Certified organic (including provisions for animal welfare third-party testing of soil and water, and more)
Local to our bioregion
Fair trade
Non-GMO (genetically modified organisms)
Sourced from companies with ethical business practices
When you shop at Steep Hill, you can feel good about what you eat!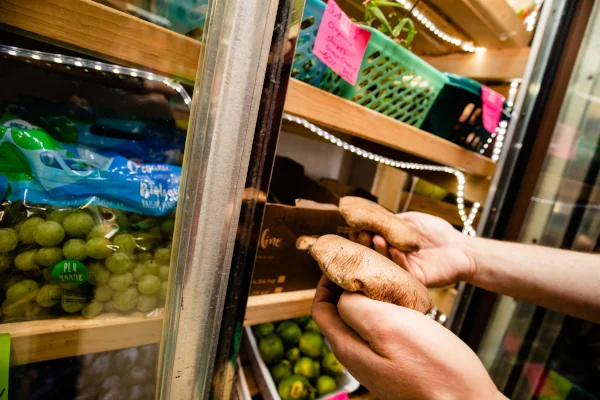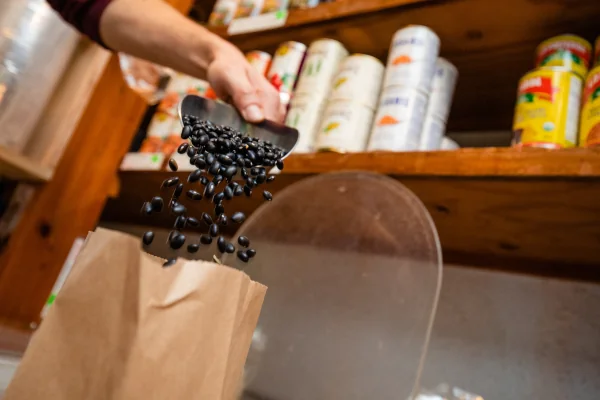 What's a Co-op?
As a co-operative, we are part of a long and important tradition in Saskatchewan of people working together to meet their common needs and aspirations. Since its beginnings, Steep Hill has been a community–focused, democratic business that balances financial and environmental sustainability.
Co-operatives around the world operate according to the same core principles and values, adopted by the International Co-operative Alliance in 1995.
The seven principles are:
Voluntary and open membership
Democratic member control
Members' economic participation
Autonomy and independence
Education, training and information
Co–operation among co-operatives
Concern for community
Co-operatives are based on the values of self-help, self-responsibility, democracy, equality, equity, and solidarity.
All co-operatives in Saskatchewan are regulated by the Co-operatives Act, 1996 and by their own bylaws.
Together We Can Reduce Waste
From our beginning as a solely bulk-food store, we have looked for ways to minimize waste, and we welcome your suggestions as to how we can do better.
We do not sell or supply grocery bags—please bring your own! (We usually have some boxes available if you forget.)
We have a great selection of grains, beans and other dry goods in bulk, customers may bring their own bags and jars to fill.
We invite donations of clean plastic bags for re-use by customers.
We look for suppliers who minimize packaging.
We compost all our food waste and reuse or recycle packaging as much as possible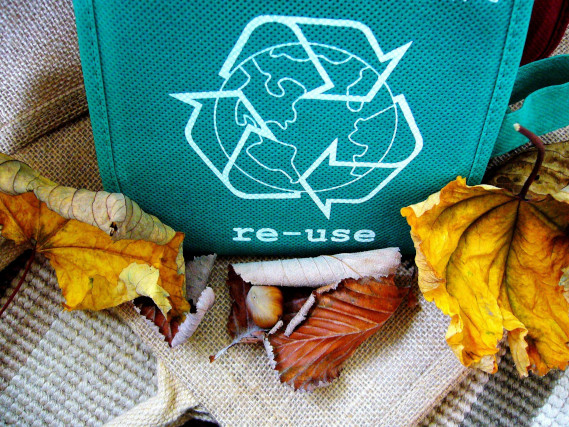 Staff Members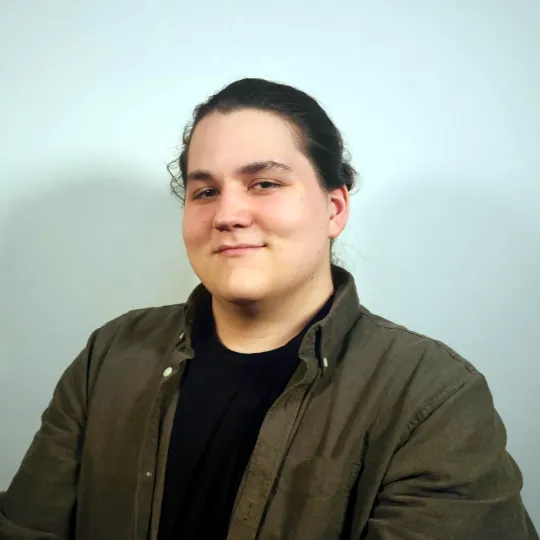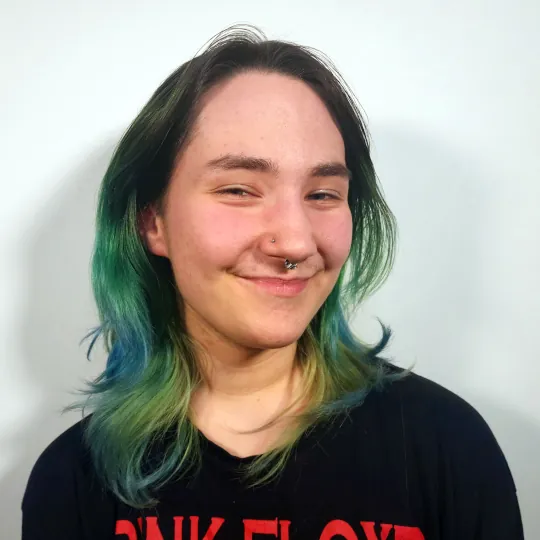 Board of Directors
We're a member-elected, volunteer working board of nine people. We come from varied backgrounds, with diverse interests and skills including computer science, community health, collective cooking, research ethics, public policy and administration, education, nursing, fitness, and retail. We share a commitment to caring for the Earth, supporting our local food economy, and working together to ensure that Steep Hill continues to thrive and meet its members' needs.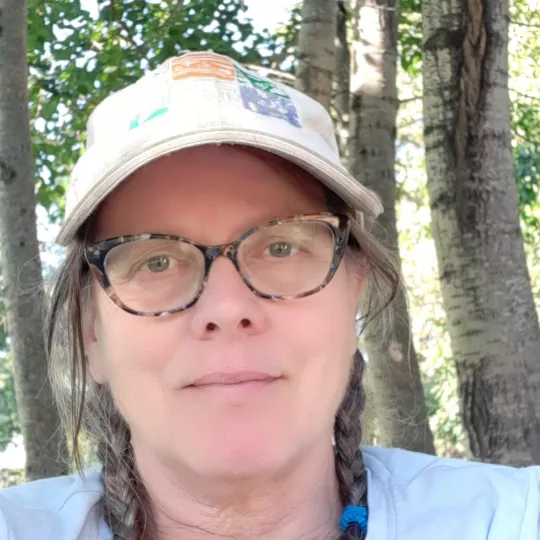 Cathy Holtslander
President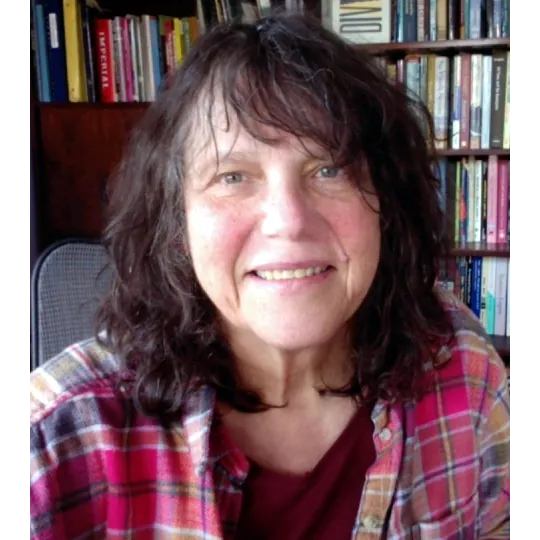 JoAnn Jaffe
Vice President
Victor Andrucson
Treasurer