Welcome to Steep Hill, Saskatoon's non-profit co-operative food store. Our aim is to provide high-quality whole food at fair prices. Escape the hustle and bustle of supermarkets for a relaxed shopping experience, in a store where everything is good for you and the Earth.
Our store is not about making a profit: our prices reflect only what is necessary to cover our costs. Co-op members have the opportunity to be involved in Steep Hill's operation, but whether you choose to be a member or not, you are welcome to shop in our friendly little store!
The intent for all to live a better life through sourcing quality food within a like minded supportive community! Steep Hill Rocks!!
You fill a much-needed niche by supplying organic goods as well as supporting local producers.
The staff is top notch and go out of their way to be helpful.
This is a really great business ... thoughtfully stocked , great variety, and great local and seasonal produce...I love shopping there!
So glad to have the option of Steep Hill in Saskatoon. It has been an integral part of my experience here as a newcomer to the community and it would be a huge loss to lose this resource.
Overall, I love this warm little nook on Broadway!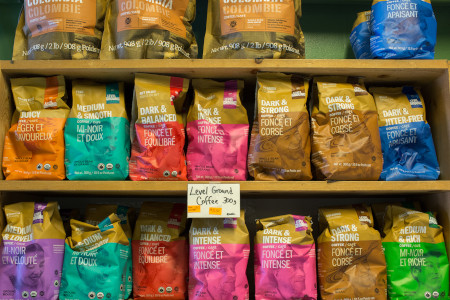 Co-op Products
Browse our wide variety of products available in-store.
View Products