About The Board
We're a member-elected, volunteer working board of 5 to 12 directors. We come from varied backgrounds, with diverse interests and skills including computer science, community health, collective cooking, research ethics, public policy and administration, education, nursing, fitness, and retail. Furthermore, we share a commitment to caring for the Earth, supporting our local food economy, and working together to ensure that Steep Hill continues to thrive and meet its members' needs.
Board of Directors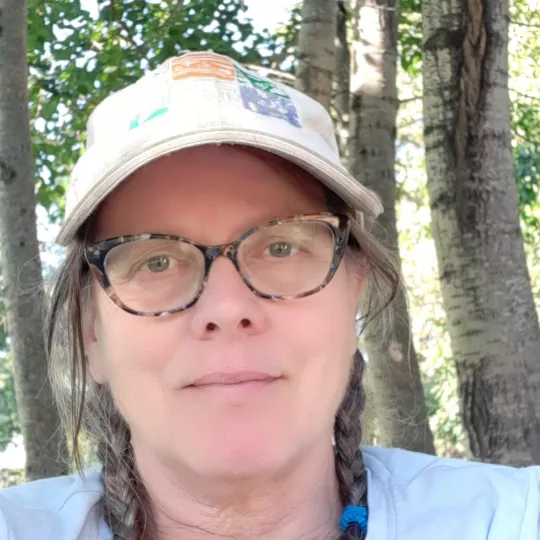 Cathy Holtslander
President
Term: 1 Year (June, 2024)

Bio

I have been serving as Steep Hill's President on the Interim Board since April. Throughout my life I have been active in cooperatives and non-profit organizations that work for a more democratic society and a more ecologically sound food system. In these roles I have gained many years of experience with board governance, organizing, communications, and non-profit administration. I currently work as a policy analyst and researcher at the National Farmers Union, and I farm certified organic grain with my partner near Mont Nebo. I would like to continue serving on Steep Hill's board because I believe that as we strengthen our co-op we build Food Sovereignty - people democratically controlling their local food system. Steep Hill is needed now more than ever as we deal with climate change, increasing corporate concentration, food deserts in older neighborhoods, and the challenges of recovering from disruptions brought on by the pandemic. I have already seen Steep Hill members rise to the occasion, and I look forward to working with the Board and our members to make Steep Hill a strong, sustainable, vibrant organization.
Gillian Edlund
Vice President
Term: 1 Year (June, 2024)

Bio

Gillian Edlund, a recently retired teacher, was born and grew up in Saskatoon. She comes from Coop roots with a Granddad who was a Co-op dairy manager in North Battleford. She has the energy and drive to bring new life to the projects she takes on. Gillian wants to focus on how our co-op can become a vibrant center for developing community in our Broadway district. She believes in cooperatives, slow food, local food and sustainable development. She looks forward to being a part of the Steep Hill team.
Ann Smith
Secretary
Term: 1 Year (June, 2024)

Bio

Ann Smith worked with non-profit organizations for most of her career. She grew up on a small, mixed farm in northeastern Saskatchewan, the oldest of seven children in a household where a full appreciation for the co-operative model was strongly encouraged. She has a deep-rooted and abiding respect for our agricultural land, the producers that farm that land, and the importance of fostering a sustainable and nourishing food system that benefits everyone, not just a select few corporate interests. Steep Hill is an important example of a co-operative model that is working for the benefit of all involved, and which can thrive well into the future. Important models like Steep Hill must be encouraged and preserved. There are far too few of them.
Victor Andrucson
Treasurer
Term: 1 Year (June, 2024)

Bio

Saskatoon-born. Raised from coast to coast and in between. Lived all over. Opportunities realized made possible by many and Society. Partner. Parent. Pilot. Scientist. Farmer. Inventor. Teacher-Mentor-Manager. Builder. Entrepreneur. Optimist. Pragmatist. Grass-roots democracy engages. Food co-operatives help communities, farmers and the Earth. Reduce food poverty. Whole Food Plant-Based. Good food for all. Together, we are more.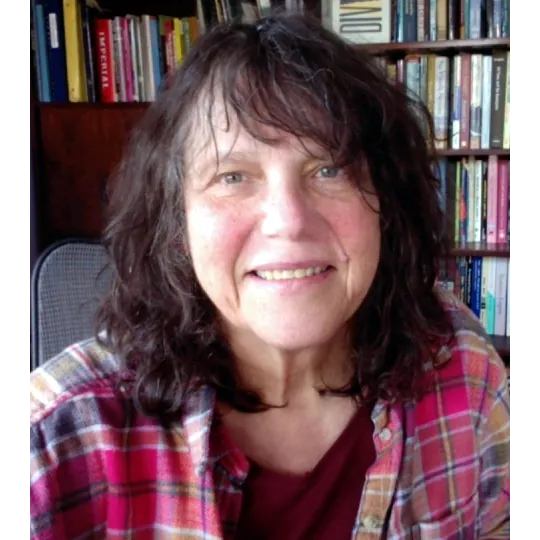 JoAnn Jaffe
Director
Term: 1 Year (June, 2024)

Bio

JoAnn is a willful optimist who moved to Saskatchewan 30+ years ago, intrigued by its history of co-operation and its (then) potential for meaningful, emancipatory politics. She's a rural development sociologist working at the University of Regina, teaching and researching the sociology of agriculture, environment, rural societies, and alternative, eco-social development, and a scholar with the Canadian Centre for the Study of Co-operatives. She's also a partner in a small, certified organic farm, run in informal co-operation with neighbours. With members working together, Steep Hill Co-op can help to build community and a more just and sustainable food system in Saskatoon. Steep Hill needs to do more, not less, and can't be allowed to die!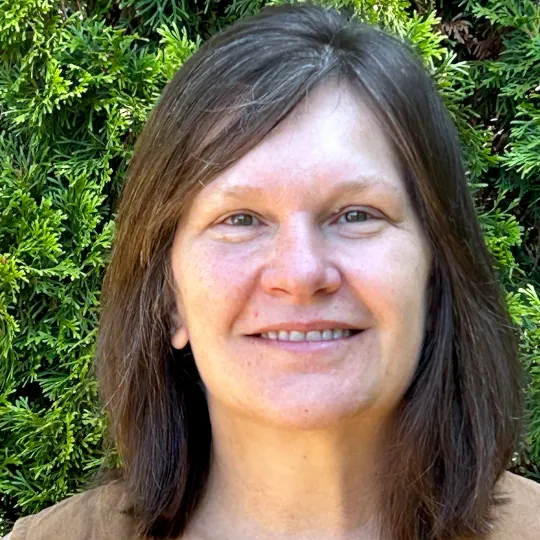 Louise Ranger
Director
Term: 1 Year (June, 2024)

Bio

Having moved to Saskatoon in August 2022 with my Yukon-met and Kindersley-born husband, I have been welcomed to this most amazing community of Steep Hill Food Co-op. At the centre of Steep Hill is the great community, the great membership, the great products, the great producers, and a great vision that is in the process of renewing itself. And all while maintaining the unique history of the organisation. While it has been a couple of months of steep climbing, I am eager to move into this next period of greater stability and support the membership and the co-op in areas related to membership and volunteer development, human resource management, planning and policy development.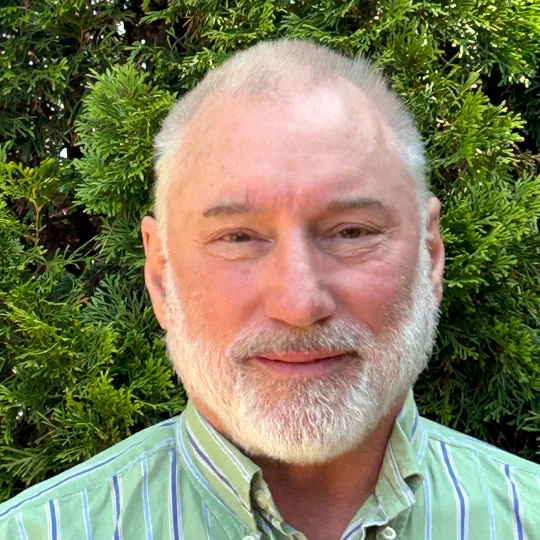 Gary Wilson
Director
Term: 1 Year (June, 2024)

Bio

Gary has over 35 years of experience working collaboratively with community, business, industry, and government across a broad range of initiatives to achieve strategic social, environmental, economic, and community development outcomes. Gary has been involved in a variety of projects over the years where success was ensured through working collaboratively with diverse stakeholders in the development of long-term sustainable solutions. Gary has effectively facilitated and led numerous feasibility studies, business plans, and planning processes. Gary is entrepreneurial by nature and has applied these skills throughout his career. Gary was born and raised in Kindersley, Saskatchewan and attended the University of Saskatchewan. Although Gary has lived and worked in several places during his career, he and his partner have recently moved back to Saskatoon, and they are very happy to be surrounded by family and close friends. Gary brings a depth of experience, a life-long commitment to community, and immense passion to serve Steep Hill in this time of rebuilding.
Karen Skarsgard
Director
Term: 1 Year (June, 2024)

Bio

Karen has a lifelong interest in nature and the environment, instilled by hiking in the mountains with her family from a young age and picking rocks on the family farm. She has an agricultural degree in plant ecology and a diploma in journalism, and started a writing-editing business focused on science. She grows organic alfalfa on family land with her partner. She is passionate about Whole Food Plant-Based nutrition, and is excited to be part of the Steep Hill Food Co-op, with opportunities to share nutritious food with the community while benefiting local producers and the environment.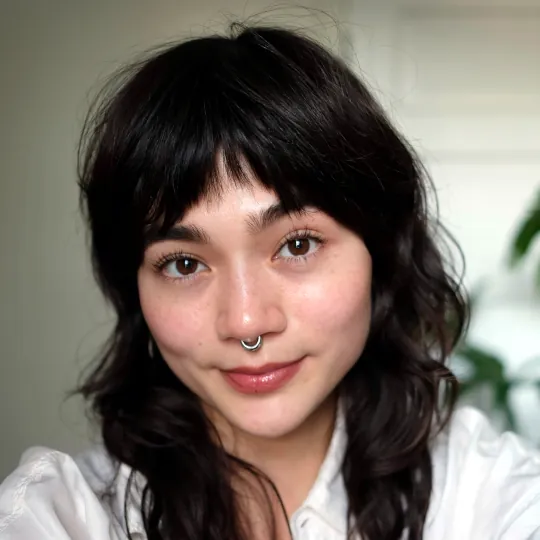 Christina McRorie
Director
Term: 1 Year (June, 2024)

Bio

Christina McRorie is from Saskatoon, with parents from the rural prairies and Southeast Asia. She holds a BA (Hons) in International Studies with a minor in Economics from the University of Saskatchewan, where she focused on critical community development, environmental sustainability & climate change policy, and Indigenous resurgence. In her community, she is serving a 2-year appointment to the Canadian Ministry of Environment and Climate Change's Youth Council, and previously served a 2-year appointment to the Saskatoon Environmental Advisory Committee. She was also recently appointed to the Board of The Stand Community Organizing Centre, a non-profit supporting grassroots advocacy groups. She has previously worked for a provincial MLA, as well as in regional planning and community development.

Christina has been a devoted member of Steep Hill since she was sixteen, attending meetings from that time to try to help Steep Hill flourish. She hopes to apply her work in community development and planning, experience in government, and background in sustainability and economics to bolster Steep Hill's role as a core neighbourhood grocery store and community hub, with a focus on local sourcing and developing organizational capacity.

She strongly believes in the principles of leading with love and choosing people over profit. Her core values include interpersonal and community relationships, bottom-up activism and top-down action, and maintaining optimism that a better world is possible. Beyond all these, she can be found reading poetry, practicing yoga, doing pottery, or eating a good chocolate.
Pam Groat
Director
Term: 1 Year (June, 2024)

Bio

Pam Groat has been living in Saskatoon since 2015 and has been a regular shopper and volunteer at Steep Hill for just as long. She is a community energy and sustainability consultant and a professional engineer with a Masters of Sustainable Environmental Management at the University of Saskatchewan. She has contributed to the Saskatchewan Waste Reduction Council through research and volunteering as a compost coach and recycling coach, and has served three years on the Board of Directors at the Bridge City Bicycle Co-op. She strongly believes in the importance of good, local, whole food access, and decentralization of our basic needs to ensure local resiliency.

She is married to Brendan, a family physician at the Westside Community Clinic and in La Ronge, and is a mom to Geneva, a 2.5-year old strider enthusiast who insists on carrying the grocery cart. Together, they live at Radiance Cohousing and dedicate their free time to upcycling, nature adventures, and making and eating good food.

Pam is excited at the opportunity to join the Board and sees a lot of potential in connecting many incredible like-minded groups together to ensure the longevity of the co-op.