Welcome to Autumn
September 22, 2023
Welcome to warm and woodsy autumn, and one of the busiest and most labour intensive seasons of the year! The evenings are shorter now, and clothing more layered and warmer. The lawns are not as demanding, and the kids are in bed earlier in preparation for the next school day. Summer cottages are closed, and lake communities are quiet. Gardens are being picked clean, and produce frozen and canned in kitchens all over the country. Ovens are being used more for breads, biscuits, loaves and deep, dark and moist zucchini chocolate cakes, and less for lemon pies and light berry tarts. Slow cookers hold fragrant pools of curried butternut squash soup. Harvest in many parts of the province is in the final stages of completion, and certainly well underway elsewhere; the bounty tucked away in towering bins, safe until it is shipped. If a backyard fire, crackling with already fallen leaves is in the plans, friends and family may just as likely be holding a mug of hot chocolate as a beer. It is fall my friends, and although some days may feel like summer, the cool, moist air of the evenings tell another story. The Board of Directors and staff of the Steep Hill Co-operative hope that you all had a wonderful, relaxing summer and are feeling refreshed as you slide into a productive harvest season! We have taken a bit of time this summer for ourselves as well, but the Co-op has never been far from our thoughts and discussions when we meet, and we are not stepping away from our vision of Steep Hill being well managed, responsive to members, socially and ethically responsible, and on a firm financial footing. A sustainable alternative to the big retailers that best serves our members and our community.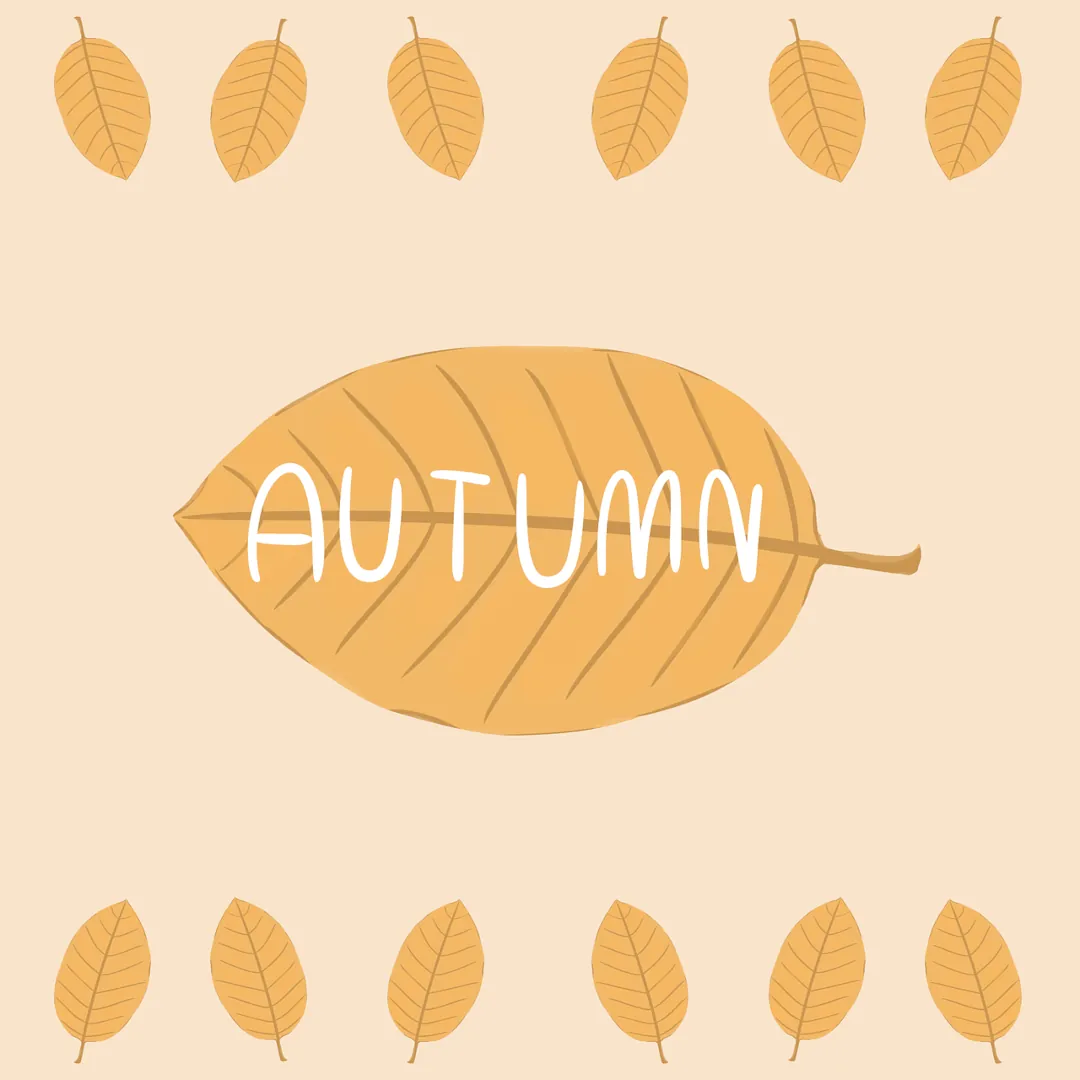 Canada Organic Week, September 18-24, 2023
We will be introducing a new organic supplier to you later in this newsletter, and we thought this would be a perfect opportunity to devote this newsletter to Canada Organic Week which is happening from September 18-24. Organic week is Canada's largest celebration of organic food, farming and products across the country.
Organic is built on four main principles:
Health
Health is the wholeness and integrity of living systems. It is not simply the absence of illness, but the maintenance of physical, mental, social and ecological well-being. Immunity, resilience and regeneration are key characteristics of health. In particular, organic agriculture is intended to produce high quality, nutritious food that contributes to preventative health care and well-being.
Ecology
This principle roots organic agriculture within living ecological systems. It states that production is to be based on ecological processes, and recycling. Nourishment and well-being are achieved through the ecology of the specific production system. For example, in the case of crops this is the living soil; for animals it is the farm ecosystem; for fish and marine organisms, it is the aquatic environment. Organic agriculture should attain ecological balance through the design of farming systems, establishment of habitats and maintenance of genetic and agricultural diversity.
Fairness
This principle emphasizes that those involved in organic agriculture should conduct human relationships in a manner that ensures fairness at all levels and to all parties - farmers, workers, processors, distributors, traders and consumers. Organic agriculture should provide everyone involved with a good quality of life and contribute to food sovereignty and reduction of poverty. This principle also insists that animals should be provided with the conditions and opportunities of life that accord with their physiology, natural behaviour and well-being.
Care
Organic agriculture is a living and dynamic system that responds to internal and external demands and conditions. Practitioners of organic agriculture can enhance efficiency and increase productivity, but this should not be at the risk of jeopardizing health and well-being. This principle states that precaution and responsibility are the key concerns in management, development and technology choices in organic agriculture. Decisions should reflect the values and needs of all who might be affected, through transparent and participatory processes.
According to the Canada Organic Trade Association…
Two-thirds of Canadians are buying organic food weekly
55% of Canadians believe that Canada Organic certification is trustworthy
66% of those asked say that one of the main reasons they choose organic is because "organic food is better for a healthy environment"
There are 7.5 thousand certified organic operations in Canada, and that number is growing
76% of households with kids reported purchasing organic products
If it is a seed, animal feed or human food in Canada, it must meet the regulated legal standards of the Canada Organic Regime (COR) which prohibits:
synthetic fertilizer and pesticides
genetic engineering (GMOs) in seed, feed and ingredients
artificial colours, flavours and preservatives
hydroponics
growth hormones, routine use of antibiotics and animal cloning
irradiation
use of sewage sludge
The organic standards apply to the preparing, handling, packaging and transportation of organic products. This includes rules regarding: ingredients, processing aids, cleaning, disinfecting and sanitizing, substances for pest control, and segregation from non-organic products during handling, transport and storage.
Even more important than what organic agriculture doesn't do, is what organic agriculture does do! Organic farmers cultivate and encourage their soil's fertility, produce healthy food and support animal welfare by:
rotating crops to prevent pests and balance and distribute nutrients in the soil
composting and using green manures to add nitrogen and organic matter to the soil, keep weeds down and prevent drought and soil erosion
using beneficial insects or manual labour to control pests
ensuring all livestock have access to pasture, when weather permits
including minimum space requirements for all livestock
Remember these Five Good Reasons to Choose Organic!
Organic food helps you avoid pesticide exposure.
Organic keeps Genetically Engineered Organisms (GMOs) out of your food.
Organic supports a healthier farm lifestyle and community.
Organic mitigates climate change.
Organic promotes biodiversity.
All information courtesy of the Canada Organic Trade Association. For more information, and to see tips and how you can become involved in Organic Week, visit canada-organic.ca and organicweek.ca.
2 B Organic Beef
Steep Hill Co-operative is excited to welcome 2 B Organic Beef into our carefully selected supplier partner fold. 2 B Organic Beef owned and operated by Kevin and Donna Beach and their family, will be supplying delicious and nutritious organic beef to the Co-operative for your purchasing pleasure!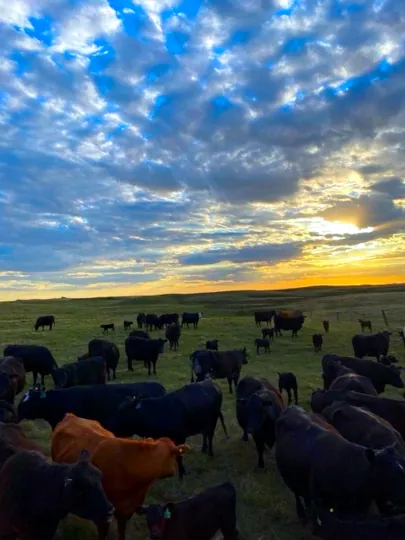 The Beach family's journey into organic farming started in 1989 when their mixed farm became certified organic for the first time. The farm's location in southwestern Saskatchewan offered land that was a combination of cultivated and Native prairie, allowing the production of nutritious organic foods.
The farm has followed the Canadian Organic Standard and Regulations for over three decades. This involves documenting thorough records and having an annual inspection which maintains the organic integrity of the farm and the organic industry. Specifically, in regard to certifying beef, it means that the animals are raised in a vast prairie environment that allows them to express their natural behaviour. They are raised without the use of growth hormones, parasiticides and antibiotics. All animal feed used is certified organic and grown without the use of synthetic pesticides or fertilizers. Any vitamin or mineral supplements must be approved by the farm's certification body, TCO Cert.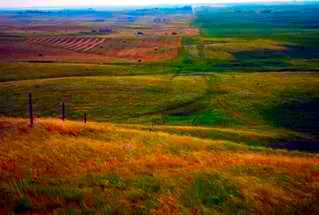 Calving begins in April, and when they are able, cows and newborn calves are moved together to graze on native pasture, hay land or cover crop over the summer and into the fall. Animals have access to clean water at all times, and minimal handling lowers their stress level and keeps the cattle content and healthy. After the calves are weaned they are kept in a smaller pasture for a short time and fed organic hay and measured amounts of organic oats. Over the winter, hay is fed and cattle are supplemented through extreme winter weather with an organic oats/lentil ration. Slaughter is at a provincially inspected plant which is also certified organic and inspected, as is the farm, on an annual basis.
The animal's welfare, from start to finish, is an integral part of ensuring balance on the farm: healthy animals, healthy soil, and healthy food for families.
Come in to Steep Hill and try some of this wonderful and respectfully raised beef. It is as nutritious as it is delicious, and another stellar example of the staggering array of exceptional food products that are grown, raised and produced right here in our own backyard, with many of them available to you right here at Steep Hill!

Before We Go…
Summer Fairs
For the first time, Steep Hill had a table this summer for three days of The Fringe and also during the Broadway Street Fair. We offered fresh fruit and vegetables, cold drinks and healthy snacks for purchase to flocks of people who came out to the Broadway area to enjoy these fun-packed summer festivities. All of our volunteer members, Board members and staff who manned the tables reported back in glowing terms. We appreciated everyone who stopped by our table, who asked about the Co-operative, who became a new member of Steep Hill and who offered their insight and suggestions. We loved being part of these events, and will certainly be doing more of this in the future!
Corner Store
The Point of Sale system is up and running! We are beyond excited about this accomplishment. As promised, stocking the Corner Store with pantry staples is now an option. Our first items are arriving this Thursday and should be priced and on the shelves within a day or two after their arrival. Shipments will continue until we are well stocked with chosen items. We know that this addition to Steep Hill Market will be appreciated and well received by our customers. We'd love to have your feedback!
And finally… our endless appreciation to:
Our awesome and growing staff complement; You will notice that there are a few changes in the store's staff complement. Scott has reduced his hours in the store, so he can devote more time to his post-secondary classes, although we are grateful that he will continue for a few hours behind the scenes for us. Thankfully, Sammy and Zain are still cheerfully and capably holding down the fort. A big welcome to our newest staff member Amielle. What a great team! We couldn't ask for better! We appreciate you all so much!
And you, our members and customers shopping at Steep Hill; You are the reason that Steep Hill is the successful and vibrant little store with a big heart - and getting better, with your support, every day. We want Steep Hill to be the store you can count on to get what you need, where you can reconnect with a friendly face and where you always feel welcome and appreciated.
And to you, our working members who volunteer their time; Thank you from the bottom of our toes, for any time, and all the time, that you dedicate to the store. But especially, thank you for your dedication to the Co-op this summer, as we were trying new and different ways to connect with the community and continue toward our goal to become the best little store with the biggest heart on Broadway. You could have been somewhere else, but instead chose to devote those precious and too few summer hours to sit in the sun at the table outside the Steep Hill Food Co-operative, and meet, greet, listen, share and encourage everyone who stopped by. There just aren't any words that can adequately describe how much that you are appreciated!
Ann Smith,
Secretary
On behalf of the Steep Hill Board of Directors