Summer Solstice, A Time For Renewal
June 24, 2023
The summer solstice, also called the estival solstice or midsummer, is when one of Earth's poles has its maximum tilt toward the Sun. Since prehistory, the summer solstice has been a pivotally important time of year in many cultures. The significance given to the summer solstice has varied among cultures, but most recognize the event in some way with holidays, festivals, feasts and rituals around that time. For example, in Sweden, midsummer is one of the year's major holidays when the country closes down as much as during Christmas. In some regions, the summer solstice is seen as the beginning of summer and the end of spring. In other cultural conventions, the solstice occurs during summer. Here at home, summer solstice is synonymous with the end of the school year, picnics, s'mores, family holiday plans, dreaming of lake time, long, lingering evenings telling ghost stories around a campfire, and bright, already hot mornings with the sun's golden rays leaking into the tiny holes in your tent. Summer solstice is also celebrated as a time of renewal. A time when planted crops and gardens start to move from fledgling seedlings and frail bedding plants to viable, durable and hardy crops of vegetables, fruits and grains. This is the mood around Steep Hill Co-operative as well these days. We feel that we are on the cusp of becoming a viable, durable, hardy and flourishing asset to the Broadway District and to the city as a whole! It is our time for renewal.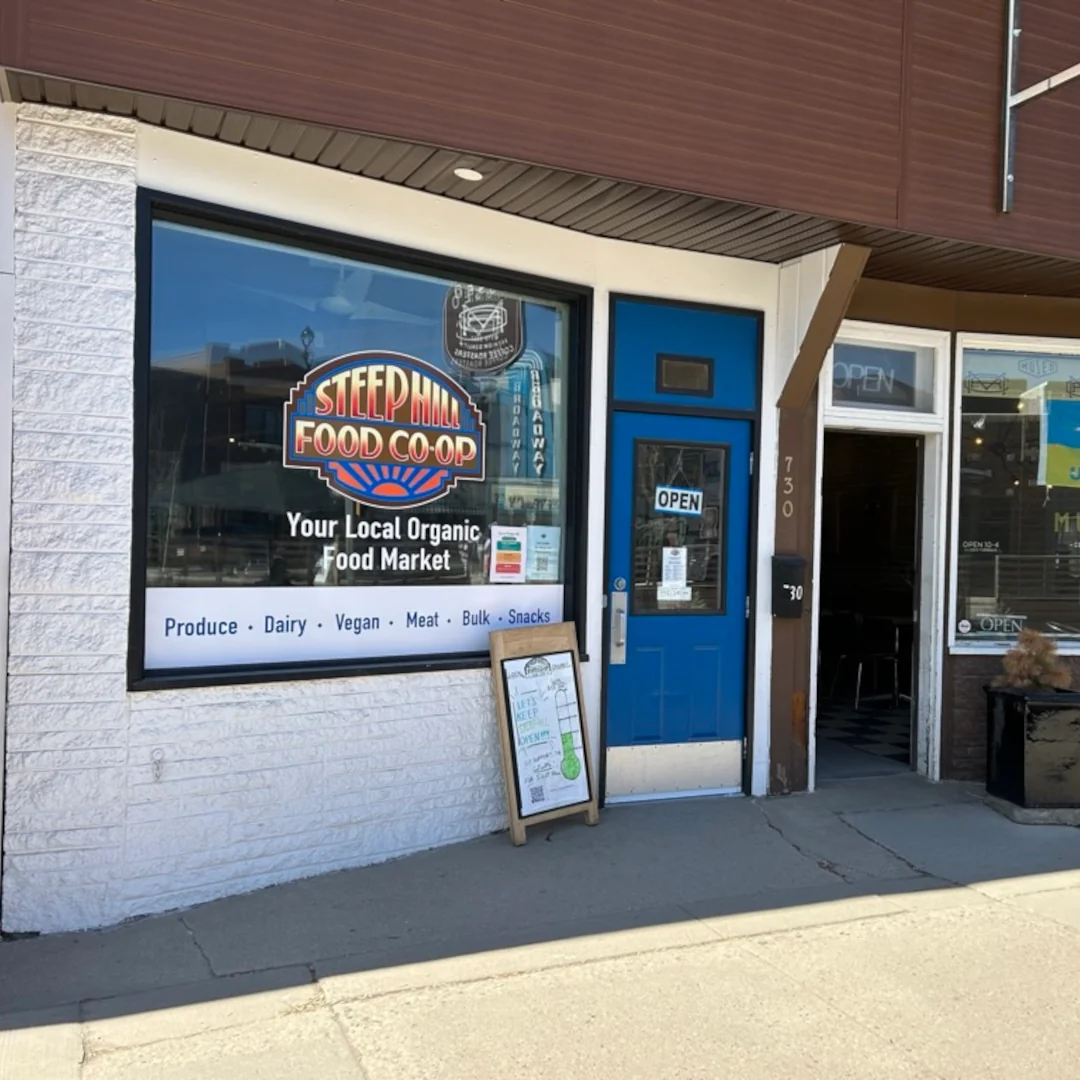 JoAnn's Summer of '23 Granola Bars
On the go this summer and want a good, healthy, tasty treat? Try these granola bars made with organic Saskatchewan oats, flour, and honey, and other ingredients easily available at Steep Hill!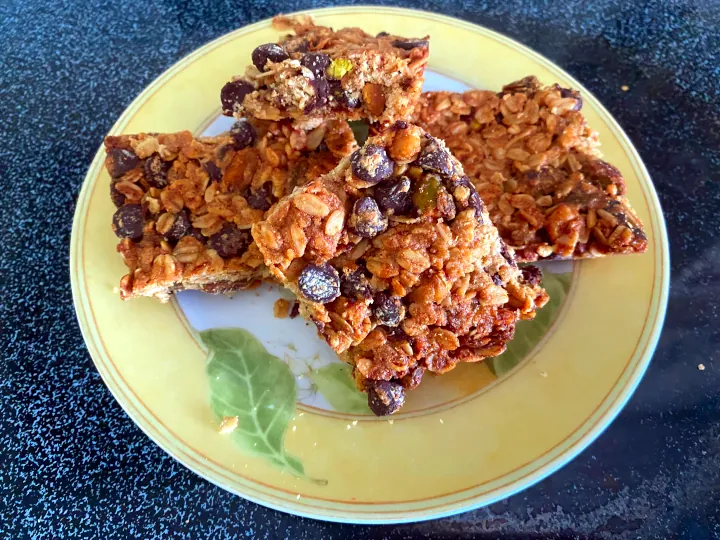 Ingredients
2 cups oats
1/3 cup whole wheat flour (may omit or use gluten-free flour if trying to avoid gluten)
1/2 tsp salt
1/4 tsp cinnamon
1 cup chopped nuts and/or seeds
1 cup chocolate chips and/or raisins or other dried fruit
1/3 cup oil (may use water if trying to avoid fats)
1 tablespoon water
1/2 cup honey (could use rice syrup if making these vegan)
1/2 cup nut butter or tahini (should be a bit runny)
There are several variations possible using this basic recipe. I've made halva granola bars using pistachios and tahini, and peanut granola bars using chopped peanuts and peanut butter. Feel free to add coconut or other things you find yummy and healthy.
Preheat oven to 177 °C (350 °F).
Line a 23.50 x 33.75 cm (9" x 13") cookie sheet or baking pan with parchment paper.
In a large bowl, mix all dry ingredients including chocolate chips, nuts, seeds, and/or fruit.
In another bowl, combine all wet ingredients and stir or whisk until smooth.
Toss the wet ingredients into the dry and stir until well-mixed.
Pour the mixture into the lined pan and pat smooth. This should make about a 3/4-1" depth rectangle.
Put pan into pre-heated oven and bake for 30-40 minutes, or until they're golden. The edges will be brown.
Let cool in the pan completely and then cut into bars of desired size. Enjoy!
Annual General Meeting
This will be the last newsletter before the Steep Hill AGM, scheduled for June 28, 2023, from 7:00 til 9:30 at Grace Westminster United Church, 505 - 10th Street East, Saskatoon. We look forward to welcoming you to the meeting - members and non-members alike. This is your opportunity to speak to the future of Steep Hill. This is also where the Interim Board of Directors will be sharing with you, their forward-looking vision and recommendations to ensure the sustainable, productive and long-term viability of Steep Hill.
The pre-AGM "Call for Nominations" to the Steep Hill Co-operative Board of Directors has closed. Go here to see the candidate biographies of those who are running to become your next Board of Directors. If you missed the written "Call for Nominations", please know that you can self-nominate or be nominated by another Steep Hill member from the floor on the evening of the AGM.
Horizon Grocery + Wellness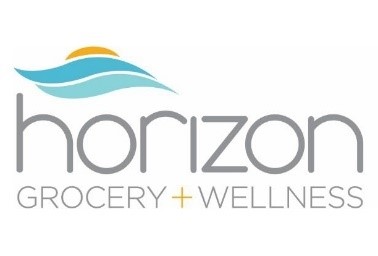 The supplier spotlight this week is on Horizon Grocery + Wellness. This is a slight departure from our usual profile, but Steep Hill has had a long and fruitful relationship with this company, which started out as a number of small co-operatives, and grew into a large product distribution network while retaining that small co-operative feel.
Established in 1976, with the CRS Worker's Co-op, and growing steadily over the years to the $250 million distribution business it is today, Horizon Grocery + Wellness is Western Canada's leading distributor of organic and natural foods, natural personal care items, and nutritional health supplements. Horizon Grocery + Wellness supplies Steep Hill Co-operative with a number of Fair Trade, Gluten-Free, GMO Free, Local, Organic, Vegan and Plant-based vegetarian products. Their goal is to promote wellness and a sustainable way of life.
Horizon has been a supporter of Steep Hill for many years, and we appreciate their conscientious business style, their understanding and their efforts to bring us some of their finest products which we in turn offer to you.
Riversdale Community Fridge
Steep Hill Co-operative is very pleased to partner with the organizers and volunteers who caretake The Riversdale Community Fridge located in the CUMFI parking lot, at 315 Avenue M. South.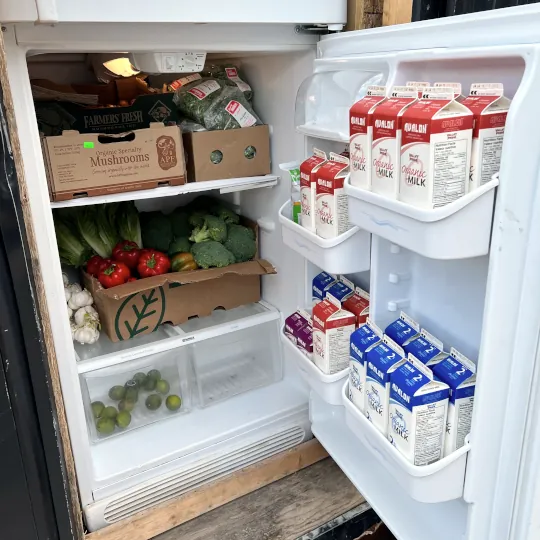 The Riversdale Community Fridge was established in January 2021 by a small core team of concerned community members who wanted to help address food insecurity and poverty in Saskatoon. The Community Fridge project collaborates with local businesses and community partners to provide access to healthy food options to relieve and prevent hunger while also addressing food waste.
Steep Hill purchases a selection of items from our wholesalers, so the Community Fridge can buy them from us at lower than retail prices, supplementing donations from the community and allowing the organization to provide a larger selection of nutritious food with their limited budget. And when we have surplus produce that would go unsold if left on our shelves, the Community Fridge can make sure it quickly finds its way to a family's table.
This project provides opportunities for members of the community to volunteer, participate, and advocate alongside the organizers while building strong and collaborative relationships among all involved. We heartily encourage anyone to become involved with this worthy project.
The Riversdale Community Fridge encourages and gratefully accepts donations of the following items:
fresh produce, garden produce
dry goods
sealed non-alcoholic beverages
grab and go foods (granola bars, packaged crackers, cookies, etc.)
hygiene items
pet food
The following items are not accepted:
raw meat or seafood
expired, moldy or rotting food
half-eaten food, leftovers
anything prepared or processed outside a licensed kitchen (no home baking)
alcohol
medications
clothing
It is very easy to donate to the Riversdale Community Fridge. Bring your food donation to the fridge. Put it inside!
Steep Hill Food Co-operative looks forward to a long and friendly relationship with the Riversdale Community Fridge project.
To learn more about the Riversdale Community Fridge project, and how you can become involved!
GoFundMe Campaign
Donations to the GoFundMe Campaign that was launched shortly after the special members meeting have almost gotten us to the top of the steep hill! There is still time to donate to this worthwhile cause. Please consider that if everyone in the Broadway District donated only $5.00, we could easily surpass our goal.
If you believe in:
Ethical and co-operative business practices
Certified organic products that support our health and the planet's
A market for farmers supplying products local to our bioregion
Nourishing food, fair trade and non-GMO products
Encouraging access to healthy food items in the Nutana area
Please consider donating what you can toward these worthy goals!
100% of funds donated will be used to directly support the development and implementation of a financial and operational plan to run Steep Hill more effectively, sustainably and efficiently. Your donations have already paid for new, touchless dried good dispensers, a new Point of Sale system, cooler upgrades, and new shelving and lighting installations.
We would absolutely love to close this campaign by reaching our $50,000 goal!
A BIG THANK YOU to those of you who have already donated!
Good Things To Remember…
Memberships in Steep Hill Co-operative are cheap!
Student Membership - $15/year
Member and Working Member - $25/year
Memberships can be purchased at any time in the store and will also be for sale during the evening at the AGM! If you believe in building community, encouraging sustainable living, connecting local producers to consumers and ensuring food security, please join us to work towards ensuring these goals!
The Product Preferences Survey is still open. Steep Hill is a little store with a big heart, and limited space, and we want to use it wisely and efficiently. Please take a few moments to let us know what product gaps exist and help us provide more of the items that you need and want. Your input will help make grocery shopping at Steep Hill more satisfying and convenient for you and help us bring more customers through our doors every day.
Store Hours are Monday, Wednesday to Saturday, Noon to 7:00 p.m., Tuesday from 9:00 a.m. to 4:00 p.m., and Sundays from 11:00 a.m. to 4:00 p.m. We'd love to see you anytime!
Pantry/Corner Store Items are almost a reality in the store, and will be installed and available after the Point of Sale System is up and running!
A Big Thanks And Gratitude To…
Scott and Sammy who are the faces that you see at Steep Hill every day. These are two of the most genuine, helpful and dedicated employees that any business would be lucky to have. Their devotion to Steep Hill and to ensuring that it gets back on track and remains there for a good long while it is apparent with every conversation. We couldn't do this without them! Thank you so much!
All of our volunteers who are in the store every day doing anything that is asked of them and more. Your dedication and "can do" spirit make every moment that is spent to ensure that this store is successful, more than worth it!
And you all, our members and customers. It is for you that we fight so hard to ensure Steep Hill moves into the next years as a profitable, sustainable and successful entity. Thank you for your trust and belief in our efforts!
Ann Smith,
Director
On behalf of the Steep Hill Interim Board