Rain And Shine! It's Steep Hill Time!
May 26, 2023
The end of the week finally saw some wide-spread and welcome rain. You could sense the relief and joy that this moisture brought and hear the sigh of gratitude from the parched earth and the green, growing plants. We are also feeling optimistic and joyful about the progress that Steep Hill Co-operative is making, and grateful for all the support and encouragement that we have received from members, consumers, suppliers and our neighbours.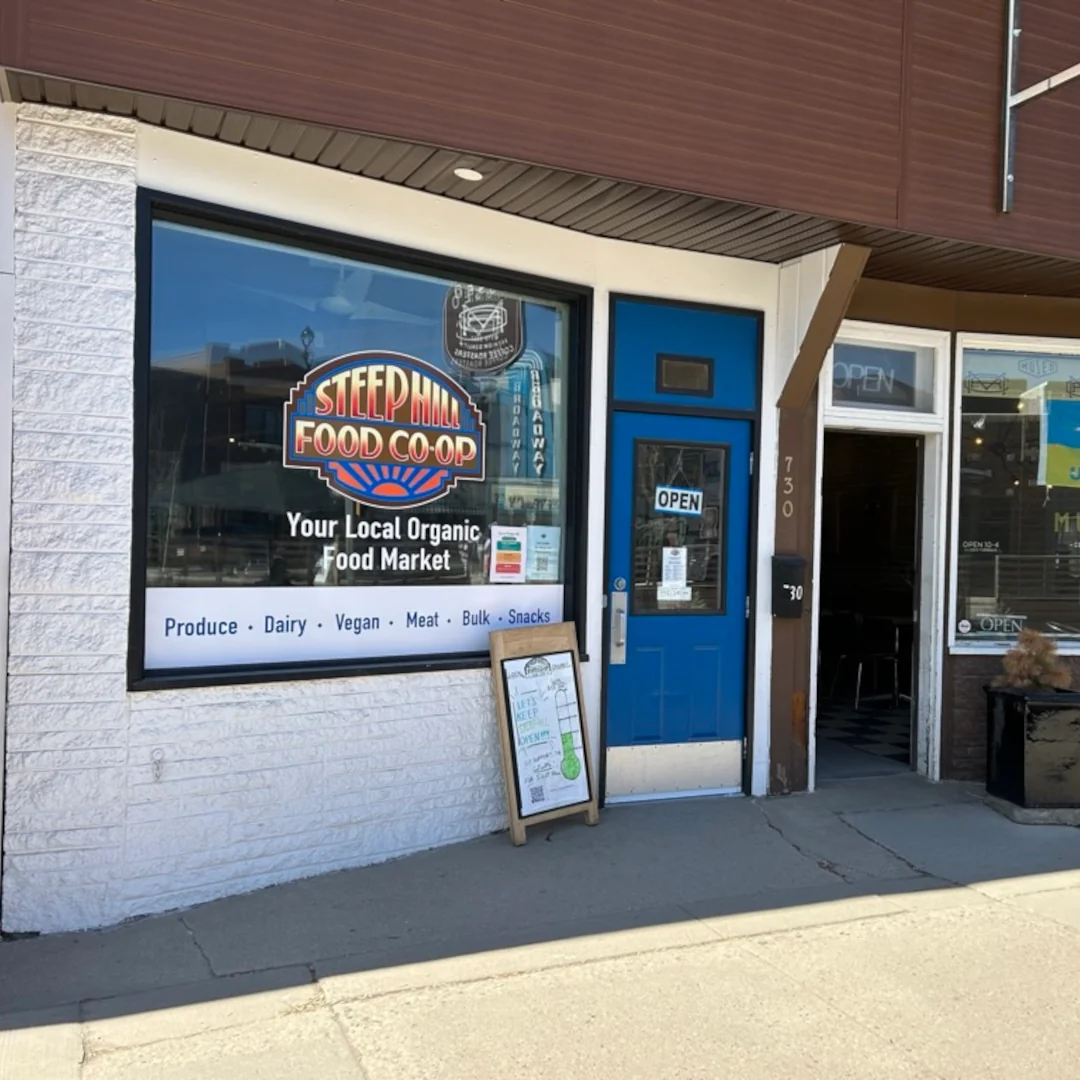 Product Survey Coming Soon!
We will be asking for your input through another survey which will be posted on our website soon. We want to be the store that stocks the products that you need. So we are asking you to think about the types and kinds of products that you would like to see in the market. What do you count on getting at Steep Hill? What are we missing? In response to our first survey we will be looking to stock some pantry shelf items, as well as organic, local items for your convenience. Your input is important as we continue to evolve the store into a shopping experience that is tailored towards Steep Hill shoppers in the Broadway neighbourhood and beyond, so we can provide for your preferences and needs.
AGM - June 28, 2023, SAVE THE DATE!
Our AGM is scheduled for June 28 at Grace Westminster United Church. Details on time and meeting content will follow. The Interim Board is looking forward to the AGM to report on our progress and communicate our vision for the future of Steep Hill. Board elections will be held then, so if you would like to take on this exciting and fulfilling challenge, or just interested in exploring further, please contact the Interim Board at board@steephillfood.ca, and we can answer any questions that you have and also get some information out to you.
Carmen Corner Meats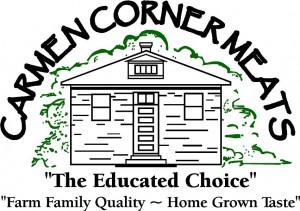 This week's Steep Hill supplier spotlight is on Carmen Corner Meats. Part of a third-generation family farm and home to Don and Louella Friesen, Carmen Corner Meats is located in the Saskatchewan River Valley just north of the town of Waldheim. The grain farm was certified organic in 1992, and Don and Louella are excited to be part of a local food movement that connects consumers with food producers.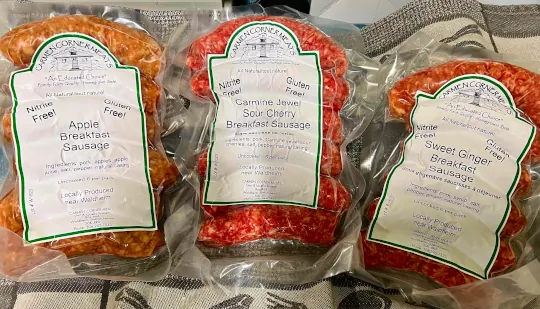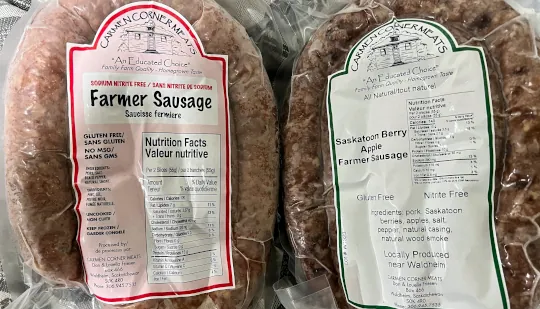 The hogs used for butcher are raised humanely on a farm within 25 km of their facility. They are raised indoors, straw bedded with ample ranging space and without the use of growth hormones or antibiotics. All pork products offered by Carmen Corner Meats are prepared and packaged on site, and their facility and all of their products are gluten and dairy-free.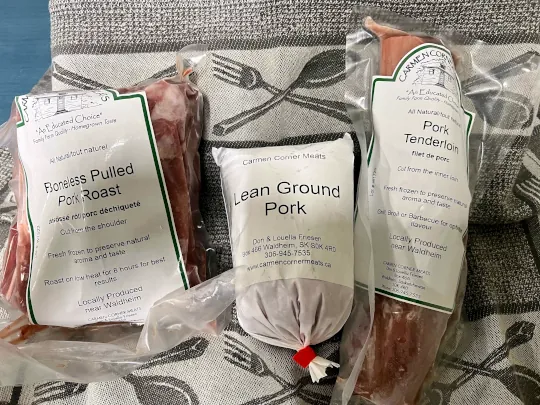 Carmen Corner Meats has been a reliable and dependable producer to Steep Hill Co-operative for many years, and we are grateful for their ongoing support and their continuing supply of delicious and nourishing products.
And here's a little something yummy from Don and Louella to kick off your BBQ season!
Friesen's Famous Greek Ribs (Serves 4-6 people)
2 packages side ribs
Sprinkle both sides of ribs with salt, pepper, garlic powder and oregano
Sprinkle both sides of ribs with fresh lemon juice
Bake in covered pan at 425F for 25-30 minutes
Remove from oven and pour off any unwanted liquid/fat
Greek Sauce:
1/4 cup butter or margarine
Juice from two fresh lemons
1/4 cup Greek or Italian Dressing
1 1/2 tablespoons oregano
1 tablespoon garlic powder
Melt butter or margarine in saucepan over medium low heat. Stir in other ingredients until combined.
Return ribs to roasting pan. Spoon 1/2 the sauce onto the ribs. Return to slow oven (250-275F) and bake covered for 35-40 minutes. Turn ribs and spoon the rest of sauce over the ribs. Cover and bake another 45 minutes. The meat should fall off the bones easily before serving.
***For BBQ option, do the last bake on the barbeque on low heat.
Worth Remembering!
Members - renew your $25.00 membership and receive:
6% discount on day of membership purchase/renewal
3% discount on purchases
6% discount on case lot purchases
6% discount on special sale days
A vote at the AGM
An opportunity to sit on the Board of Directors
Buy any gift membership by June 3, and both you and the recipient will receive a 6% discount on the day of purchase!
Our GoFundMe Campaign is still open, and we still would welcome and encourage your donation in any amount. Every dollar donated will be dedicated towards making Steep Hill productive, sustainable and responsive for years to come. A big THANK YOU! to those of you who have already donated. If you would rather donate directly to a Board member, please contact us at board@steephillfood.ca or stop by the store and drop off a check payable to Steep Hill Co-op, with "donation" in the memo line.
Our volunteers, members and staff are the true beating heart of our little store on Broadway. It is a fact that Steep Hill wouldn't be where it is today without your dedication and determination. For that, all co-op members - including your Interim Board - are so grateful! It is a pleasure and an amazing and gratifying experience to be working alongside all of you, and so exciting to be realizing our common goals for Steep Hill in such fine company!
Ann Smith,
Director
On behalf of the Steep Hill Interim Board