Weekly Flyer
March 17, 2023
It's finally here the member appreciation sale, come on down and enjoy the local quality products at lower prices by supporting the communities you love.
"We have all known the long loneliness and we have learned that the only solution is love and that love comes with community." – Dorothy Day
News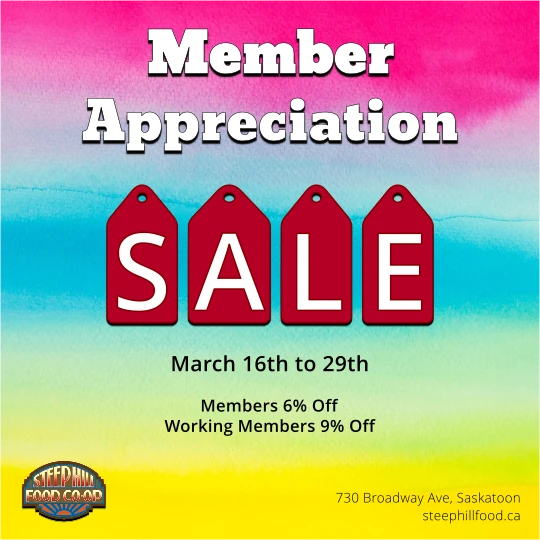 Member Appreciation Sale
March 16th to March 29th, 2023
Members 6% off
Working Members 9% off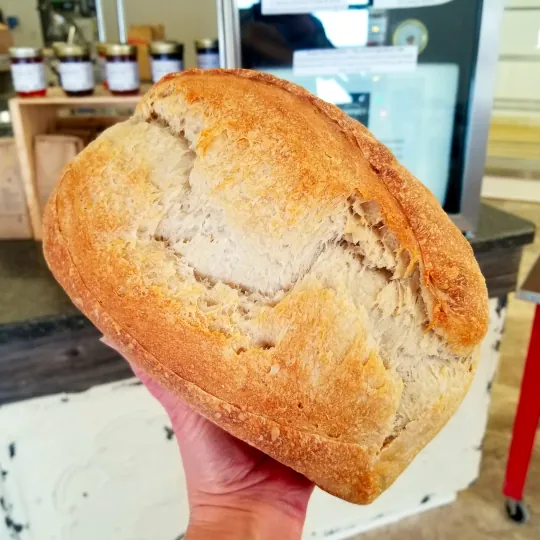 Lockwood Sourdough
Fresh Bread Will Arrive On...
Saturday, March 18th
Featured Products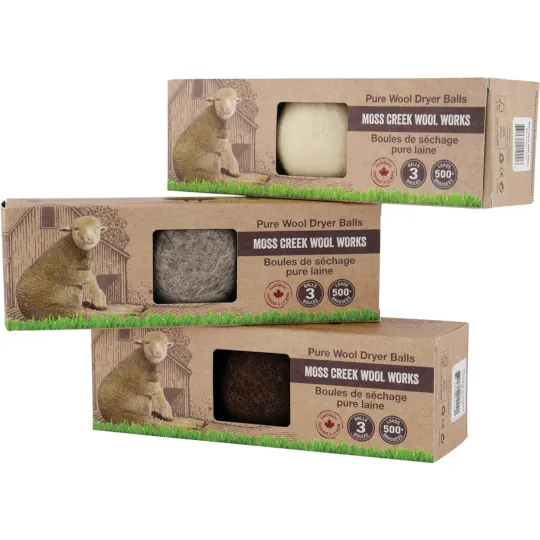 Moss Creek Wool Works Pure Wool Dryer Balls
$17.14 ea.
Available in: 3 pack
Will last for 1000+ loads
Made in Canada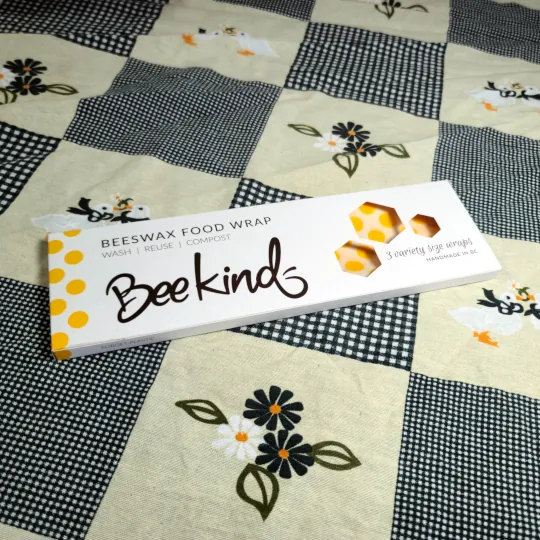 BeeKind Beeswax Food Wraps
$19.56 ea. + tax
3 Wraps per variety pack
Wash & reuse for 1-2 years+
100% home compostable
Handmade in Canada
---
Back In Stock
5 Grain Rolled Cereals
8 Grain Cereal Gluten Free
Almond Breeze Chocolate
Ancho Chili Dried
Annie's Mac'n'Cheese
Bamboo Toilet Paper
Banana Chips
Black Quinoa
Capucine Capers
Dried Apricots
Dried Dates
Dried Prunes
Dried Tart Cherries Bulk
Earth Island Dairy Free Shredded Cheese,
Earth Island Vegenaise
Earth Own Barista Oat
Frozen Vegetables
Fruit Gum (variety)
Green Stuffed Olives
Israeli Couscous Bulk
Kalamti Olives
Local Oyster Mushrooms
Local Steelhead Trout
Love Granola Chocolate Macaroon
Multigrain Crackers
Organic Fruit Gum
Organic Vegan Fruit Gum
Paper Towels
Petit Pot Yogurt
Pine Apple Juice
Pukka Tea (10 variants)
Raw Shelled Peanuts
Red Quinoa
Rice Noodles Wide / Vermicelli
Royal Quinoa
Soy Free Vegenaise
Sprouted Corn Tortillas,
Stoneground Corn Shells
Theo Dark Chocolate Peanut Butter
Thomson Raisins No Oil
Vanilla Cream Chocolate Cookies
Wafflecookies
Whole Chipotle Chili Dried
Yogi Tea (7 variants)
Produce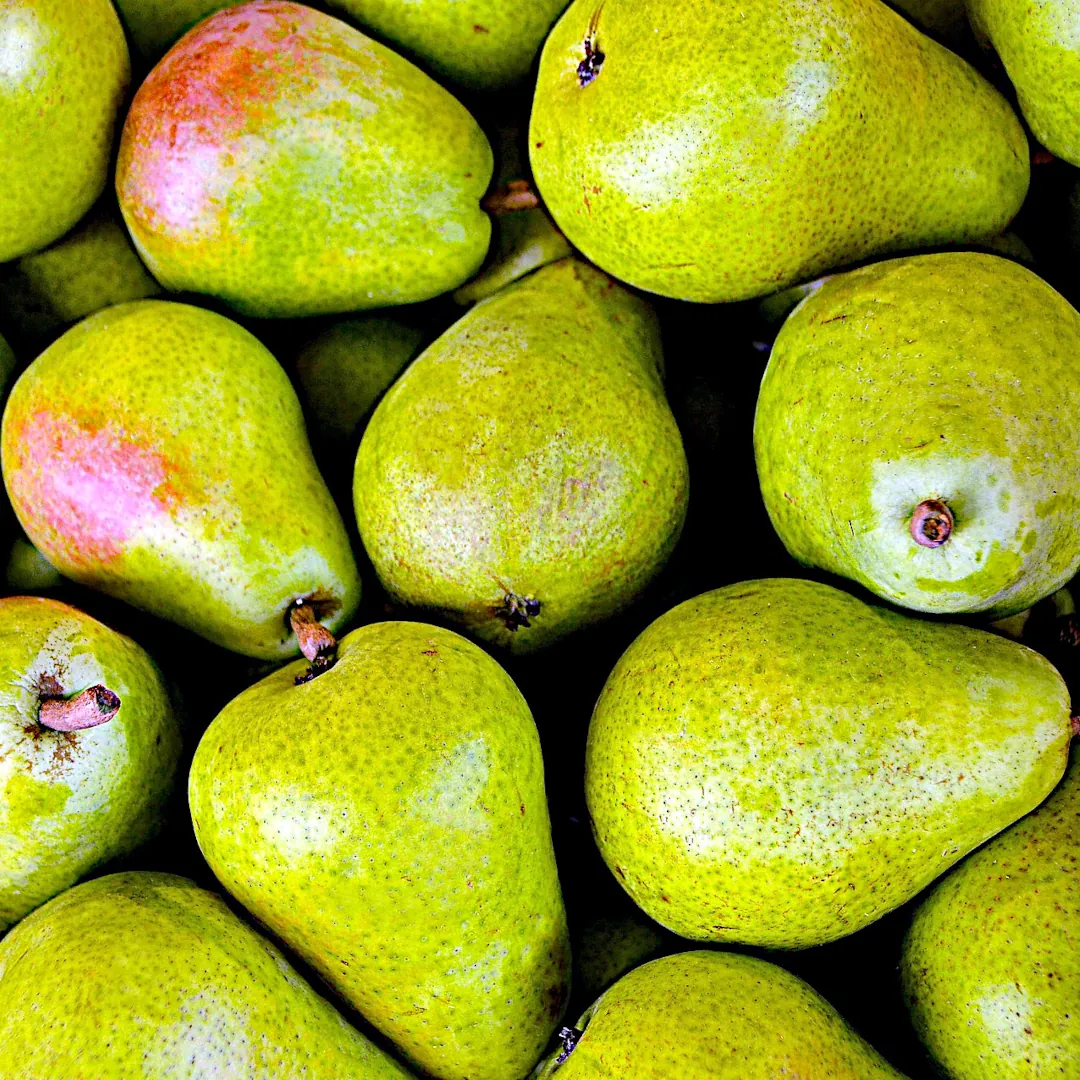 Fruits
Ambrosia BC, Avocados, Bananas, Bartlett Pears (Argentina), Blackberries, Blood Oranges, Blueberries, Cara Cara Oranges, Fuji BC, Grapefruit Star Ruby, Honey Murcott Mandarins, Limes, Navel Oranges, Pineapples, Pink Lady BC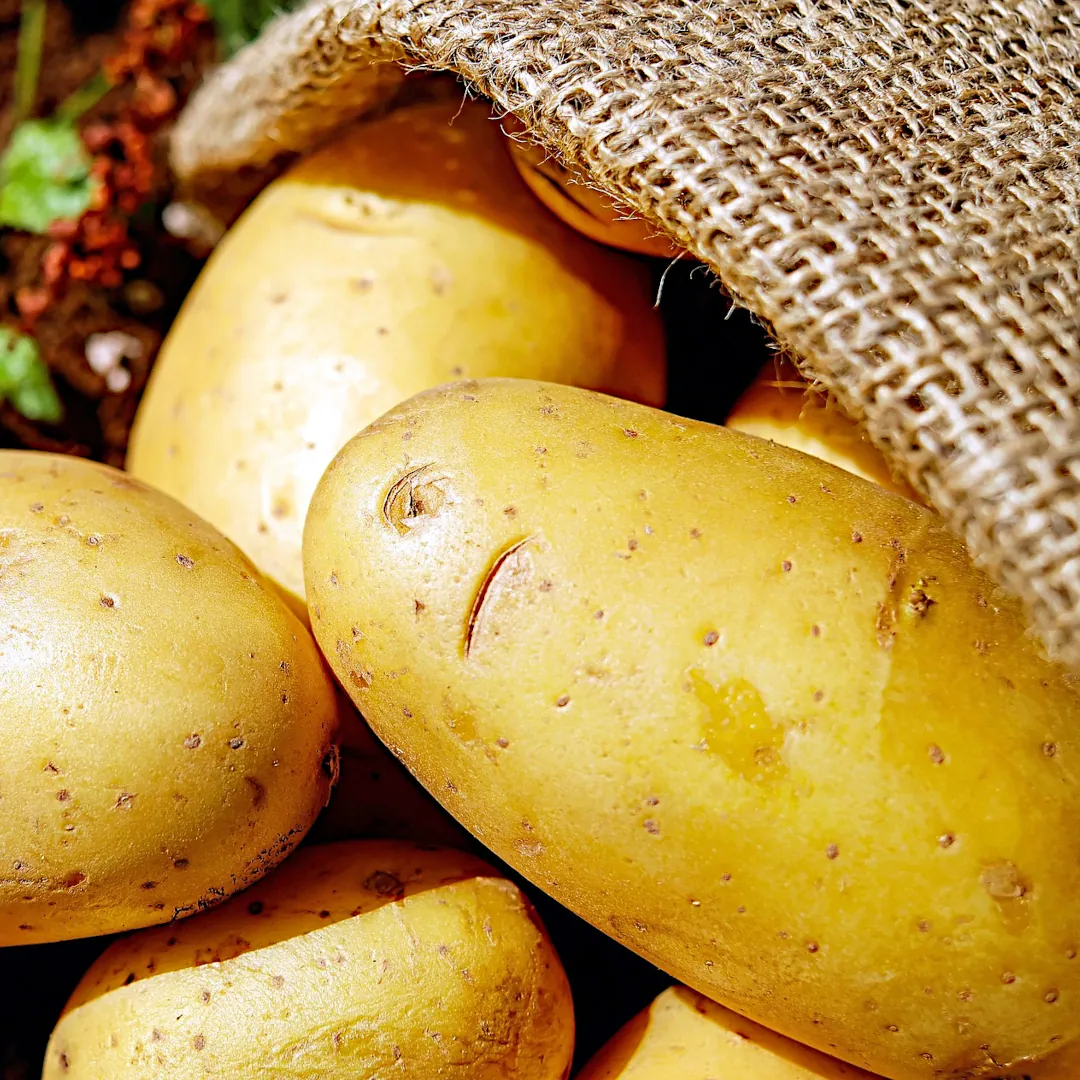 Veggies
Baby Spinach, Black Kale, Broccoli Crowns, Brussel Sprouts, Cabbage, Cauliflower, Celery, Crimini BC, English Cucumber, Garlic, Green Asparagus, Green Kale, Green Onions, Jewel Yam, Leeks, Lettuce Heads, Portabella BC, Radishes Red, Red Grape Tomatoes, Red or Yellow Nugget Potatoes, Roma Tomatoes, Shiitake BC, Spring Mix Lettuce, Vine Tomatoes, White Jumbo BC
Supply Schedule
Monday

Local Produce

Tuesday

Local Produce

Wednesday

Local Micro Greens

Thursday

Global Produce, Dairy, Local Produce, Local Meat, Local Eggs

Saturday

Local Bread (bi-weekly), Local Pizza Dough (bi-weekly)

Sunday

Local Produce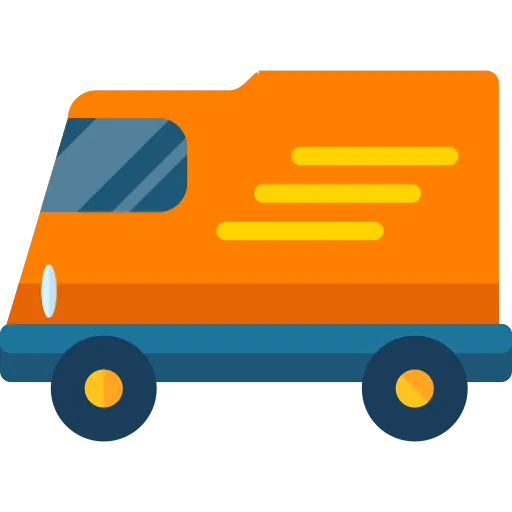 Shopping With Us

Order By: 306-664-4455 / orders@steephillfood.ca
Special Orders
We take special orders upon request via email at orders@steephillfood.ca. Please plan in advance and provide the following information below, so we are able to verify if we can order it for you.
Brand
Product name
Product description
Quantity
Thank You For Supporting Steep Hill