Weekly Flyer
January 26, 2023
Plenty of good food and news at Steep Hill from, new email addresses, attending Seed Saturday, Lockwood Sourdough arrival, and much more.
"True generosity is an offering; given freely and out of pure love. No strings attached. No expectations. Time and love are the most valuable possession you can share." – Suze Orman
News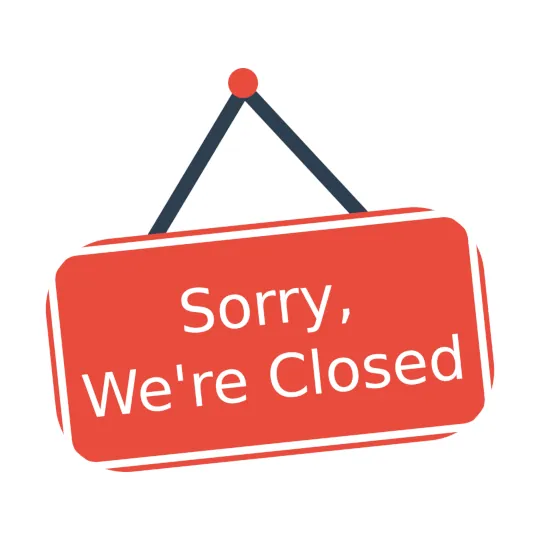 Closing Early for Inventory
We will be closing early for inventory on Tuesday, January 31, 2023 at 5:00 pm.
Monday - 12:00pm - 7:00pm
Tuesday - 12:00pm - 7:00pm
Wednesday - 12:00pm - 7:00pm
Thursday - 12:00pm - 7:00pm
Friday - 12:00pm - 7:00pm
Saturday - 12:00pm - 7:00pm
Sunday - 11:00am - 4:00pm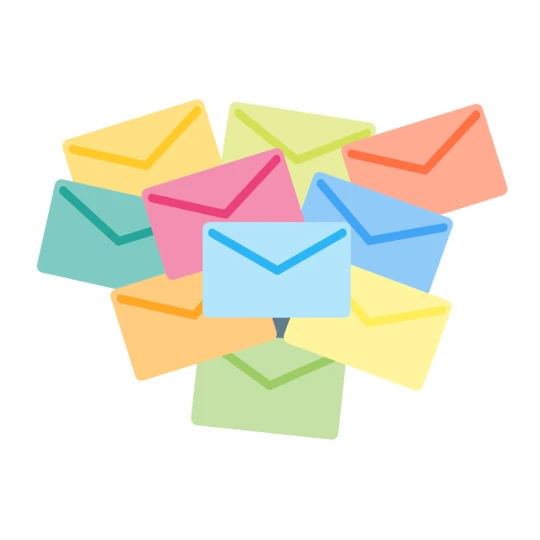 New Email Addresses
Steep Hill's email addresses have changed. Please update your address books.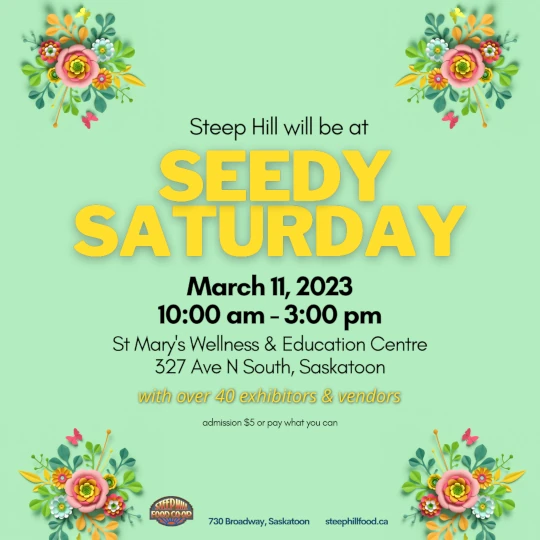 Steep Hill at Seedy Saturday
March 11, 2023 10:00 am - 3:00 pm
St. Mary's Wellness & Education Centre
327 Ave. N South, Saskatoon, SK
With over 40 exhibitors & vendors
Admission $5 or pay what you can
Learn More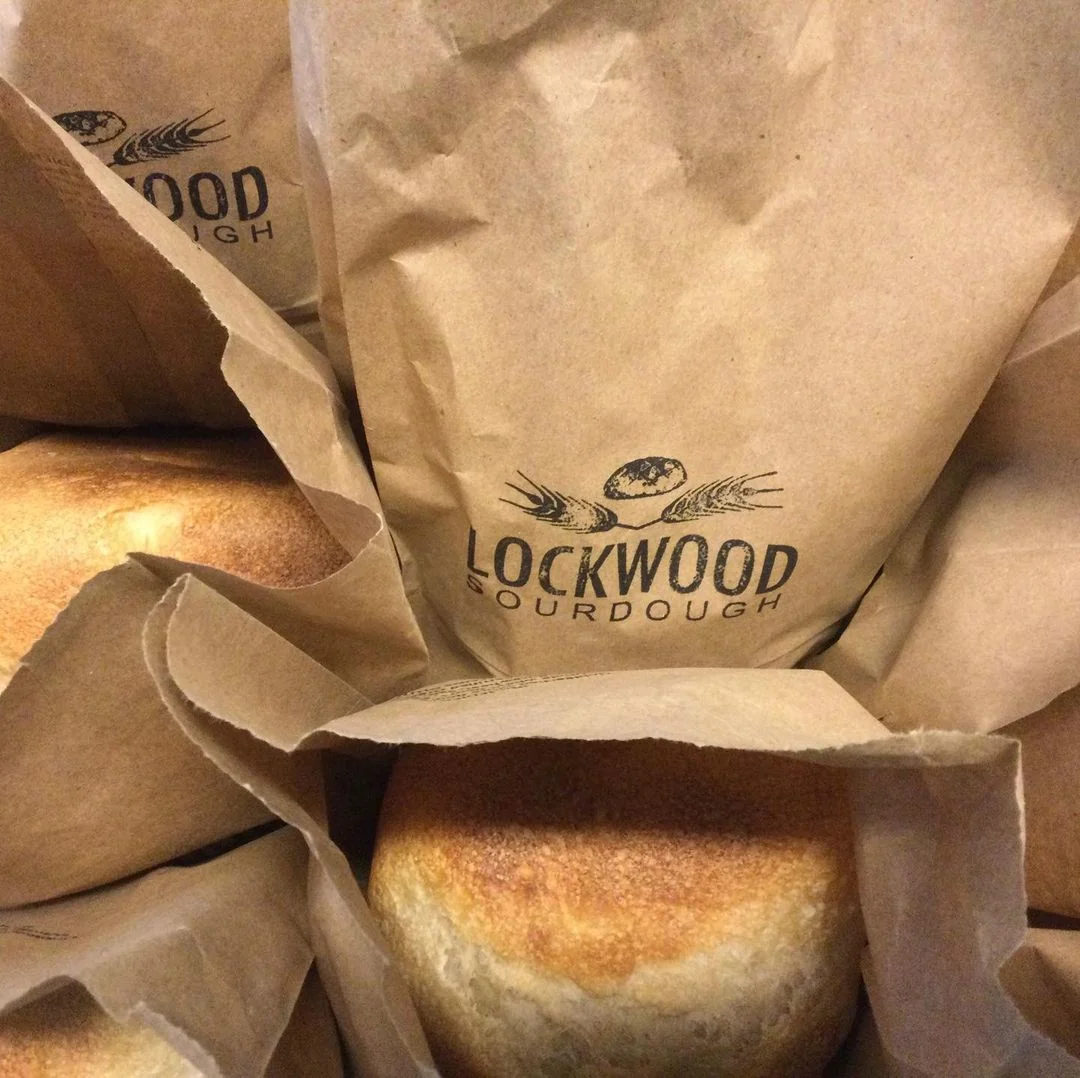 Lockwood Sourdough
Fresh Bread Will Arrive On...
Saturday, February 4th
Saturday, February 18th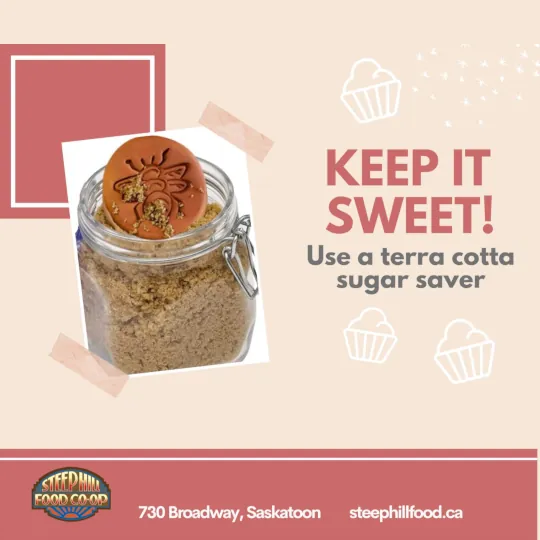 Terra Cotta Sugar Saver
To use, soak your sugar saver in water for 10 minutes or so
Lightly dry off and place in your sugar
For optimal storage, use a clean, airtight container. Repeat steps when sugar begins to harden. This method works for dried marshmallows and dried fruits.
Featured Products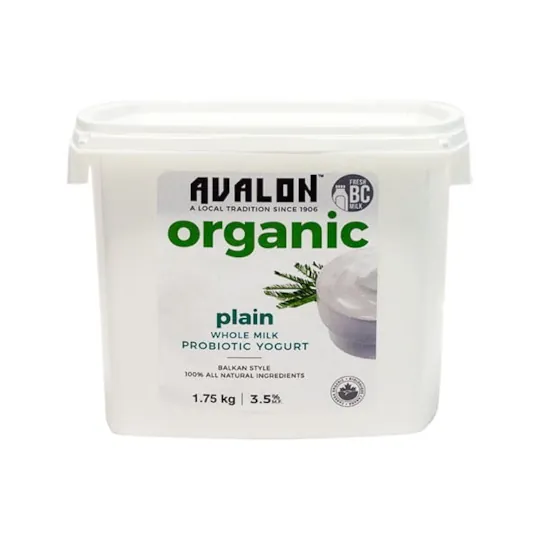 Avalon Plain Whole Milk Yogurt
$11.75 ea.
Available in: 1.75 kg
Organic
Made in Canada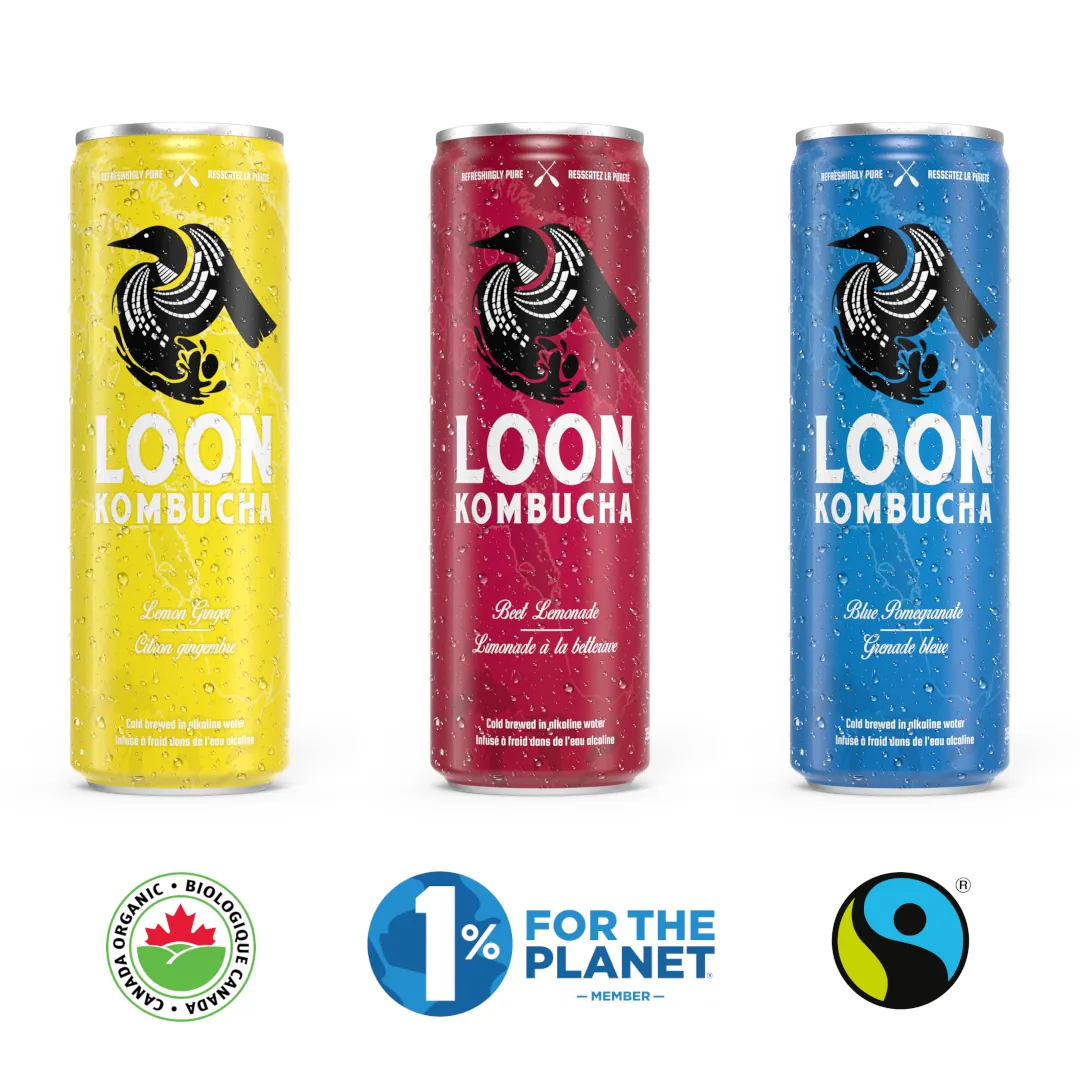 Loon Kombucha
$3.69 ea. + tax
355 ml Can
Gluten free, Fairtrade
Available in Beet Lemonade, Blue Pomegranate, Lemon Ginger
Made in Canada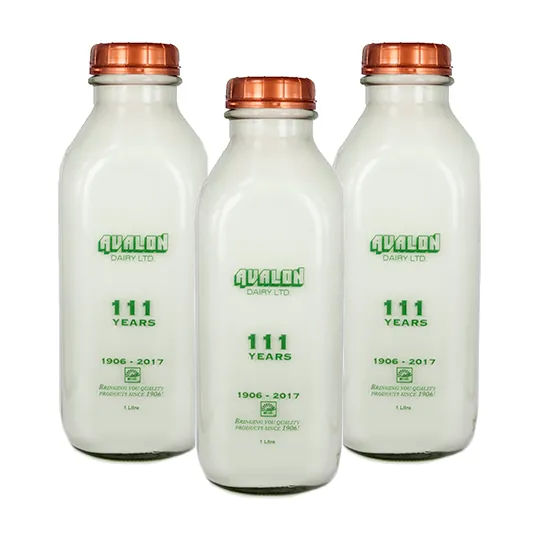 Avalon Goat's Milk
$6.75 ea. + deposit
3.25% M.F.
1 L Glass Reusable Bottle
Made in Canada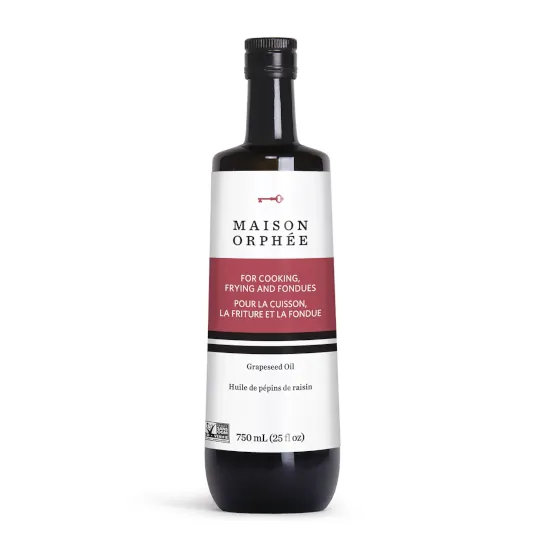 Maison Oprhee Grapeseed Oil
$21.00 ea.
750 ml glass bottle
Made in Canada
---
Dairy / Non-Dairy
1% 2% 3,5 Homo Milk 1 L Carton
10% Half & Half Cream 500 ml Glass/Paper
35% Whipping Cream 500 ml Glass
Milk Powder
Sour Cream 500 ml
Whole Milk Plain Yogurt
Snacks
Black Bean Tortilla Chips
Crackers
Dried Rice Crackers
Eucalyptus Candy
Grain Free Tortilla Chips
Licorice
Local Meat
Chicken (Breast, Breast Fillet, Burger, Drums, Farmer Sausage, Souvlaki, Thighs, Wings)
Grass-Fed Beef (Bones, Ground, Liver, Stew)
Inland Fish (Northern Pike, Pickerel, Trout, Whitefish)
Pork (Ground, Ribs, Tenderloins, Cutlets, Sausage, Farmer Sausage)
Groceries
100% White Corn Tortilla
Almond Flour
Brown Rice Fusilli
Canadian Apple Sauce Glass
Canadian Maple Syrup in Glass Bottles
Garbanzo Bean Flour GF Organic
Spelt Penne
Spelt Spaghetti
Produce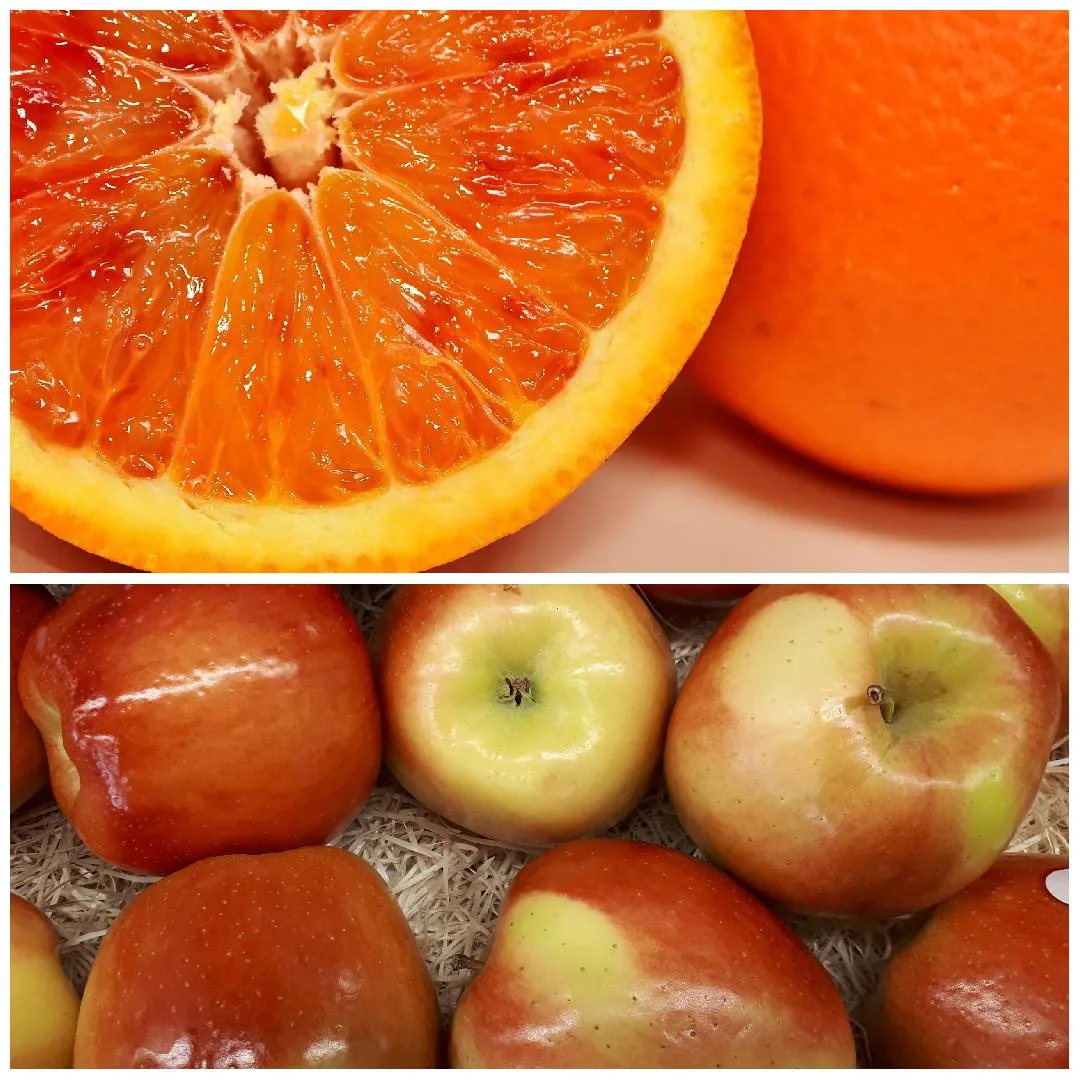 Fruits
Ambrosia Apples, Avocados, Bananas, Blood Oranges, Gala Apples, Limes, Pink Lady Apples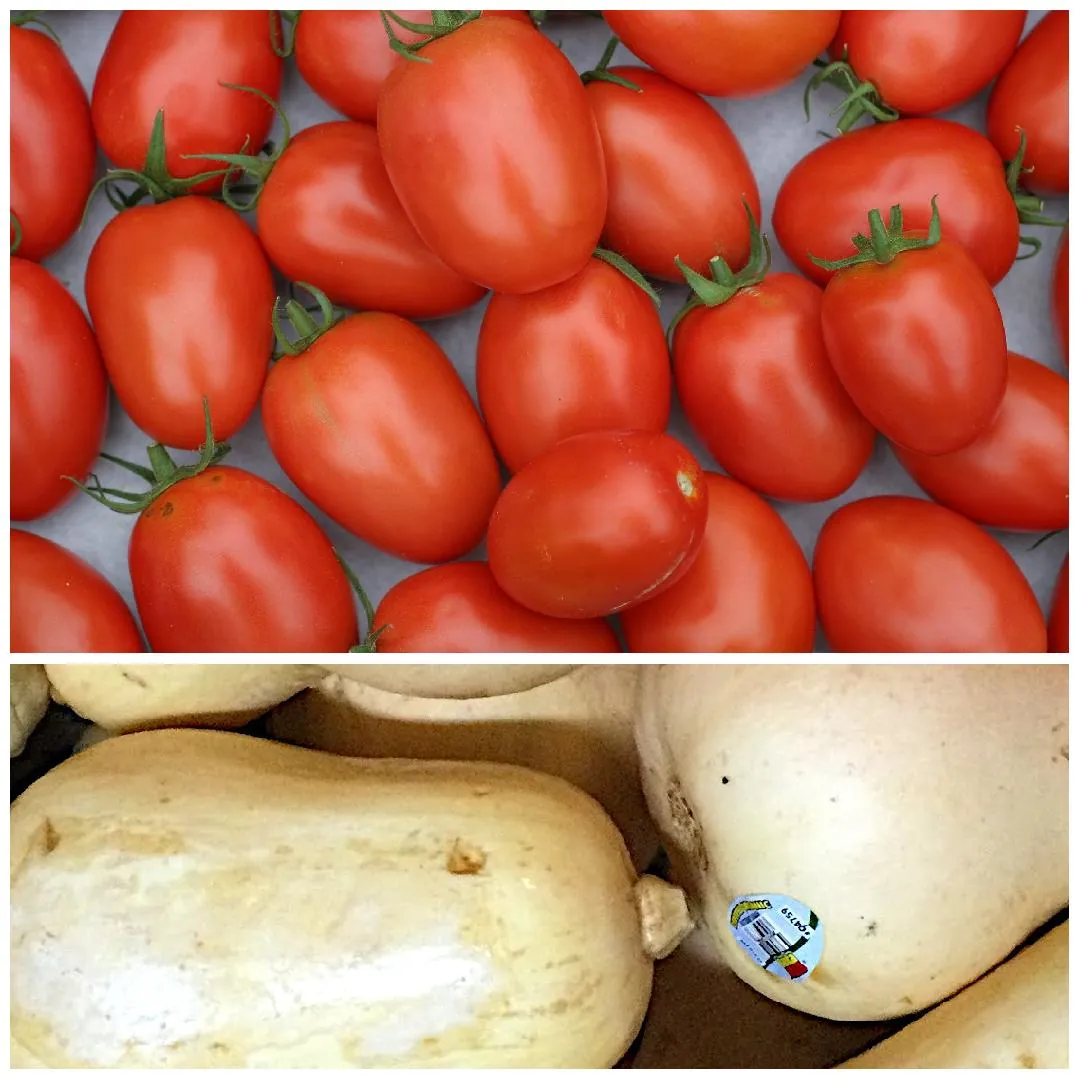 Veggies
Acorn Squash, Baby Bok Choy, Baby Spinach, Beets, Black Kale, Broccoli Crowns, Butternut Squash, Carnival Squash, Chitake Mushrooms, Crimini Mushrooms, Ginger, Green Butter Org California, Green Kale, Portabella Mushrooms, Red Cabbage, Red Onions, Roma Tomatoes, Russet Potatoes, Shallots, White Button Mushrooms, Zucchini Squash
Supply Schedule
Monday

Local Produce

Tuesday

Local Produce

Wednesday

Local Micro Greens

Thursday

Global Produce, Dairy, Local Produce, Local Meat, Local Eggs

Saturday

Local Bread (bi-weekly), Local Pizza Dough (bi-weekly)

Sunday

Local Produce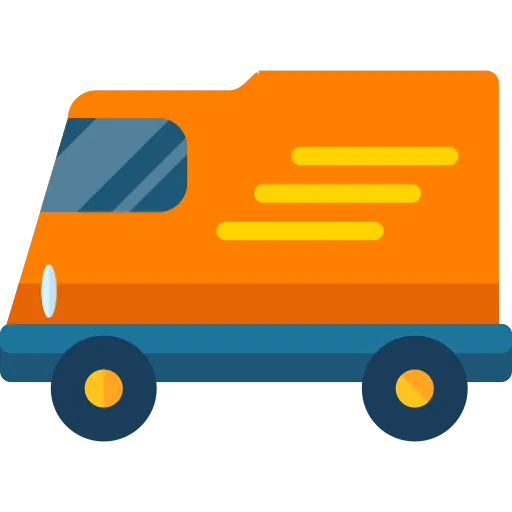 Shopping With Us

Order By: 306-664-4455 / orders@steephillfood.ca
Special Orders
We take special orders upon request via email at orders@steephillfood.ca. Please plan in advance and provide the following information below, so we are able to verify if we can order it for you.
Brand
Product name
Product description
Quantity
Thank You For Supporting Steep Hill