Weekly Flyer
December 1, 2022
Support our local farmers, producers and suppliers by shopping at your local organic food market, Steep Hill.
"The future of every community lies in capturing the passion, imagination, and resources of its people." – Ernesto Sirolli
News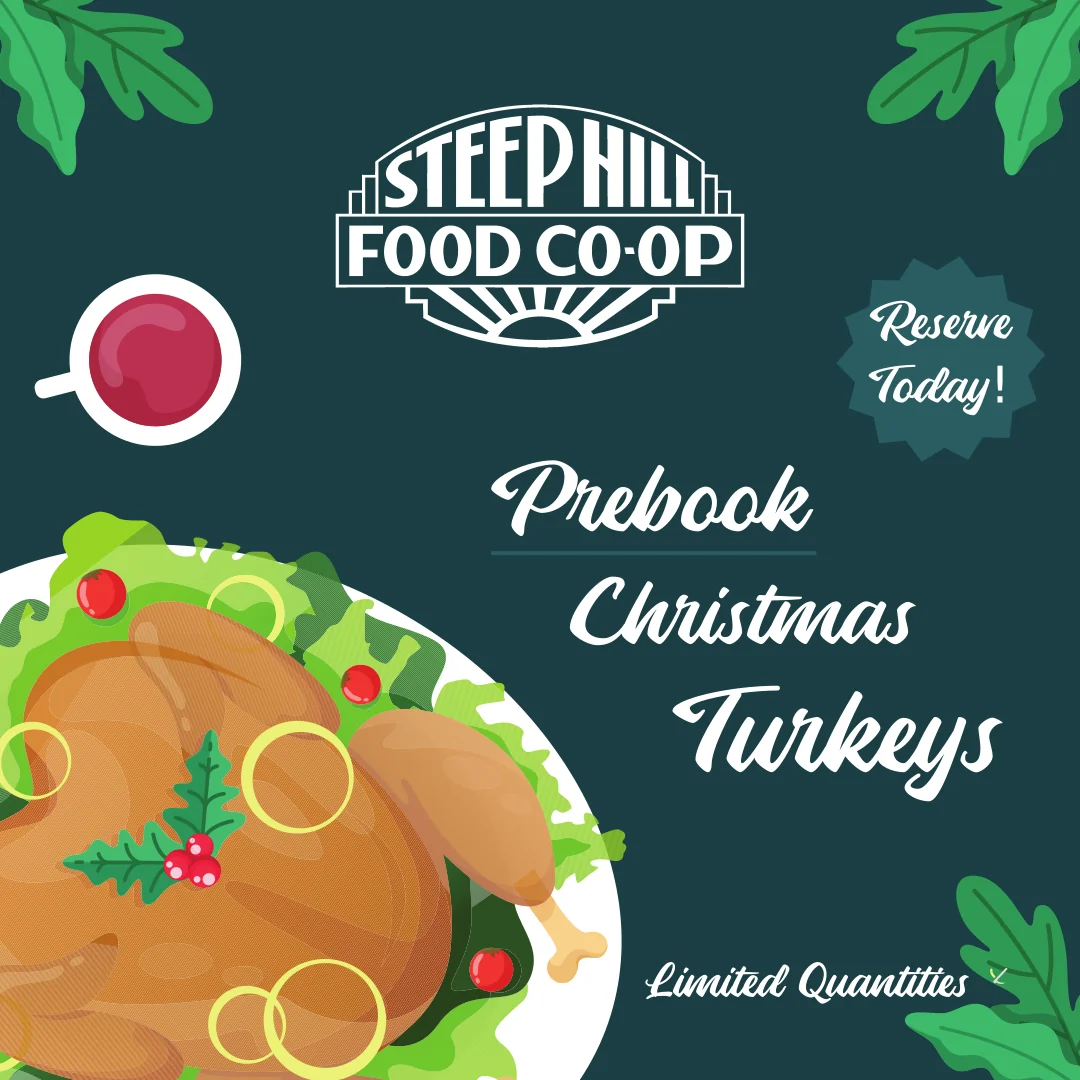 Prebook Christmas Turkeys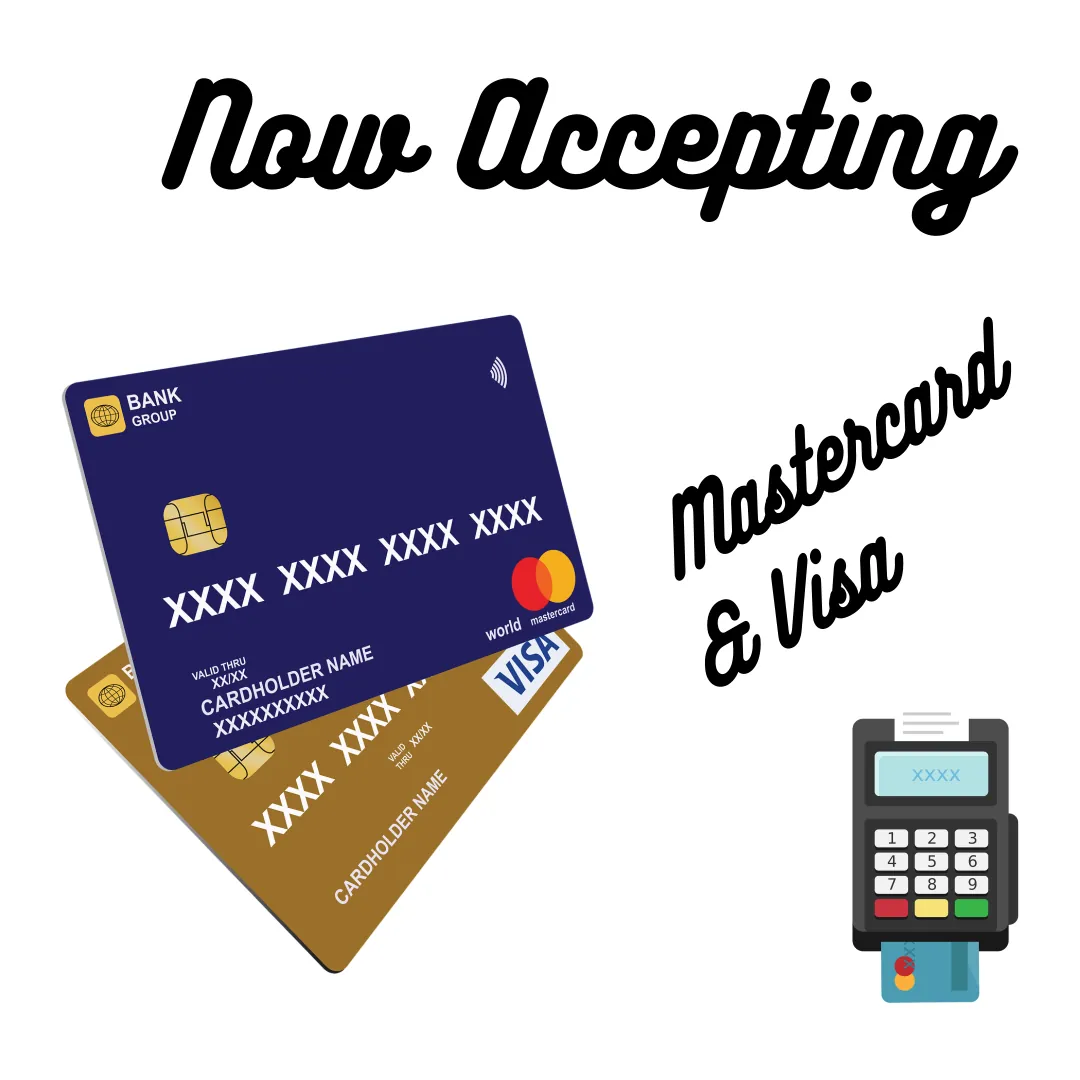 Now Accepting Credit Cards
For a better shopping experience, we are now accepting Mastercard and Visa credit cards.
Featured Products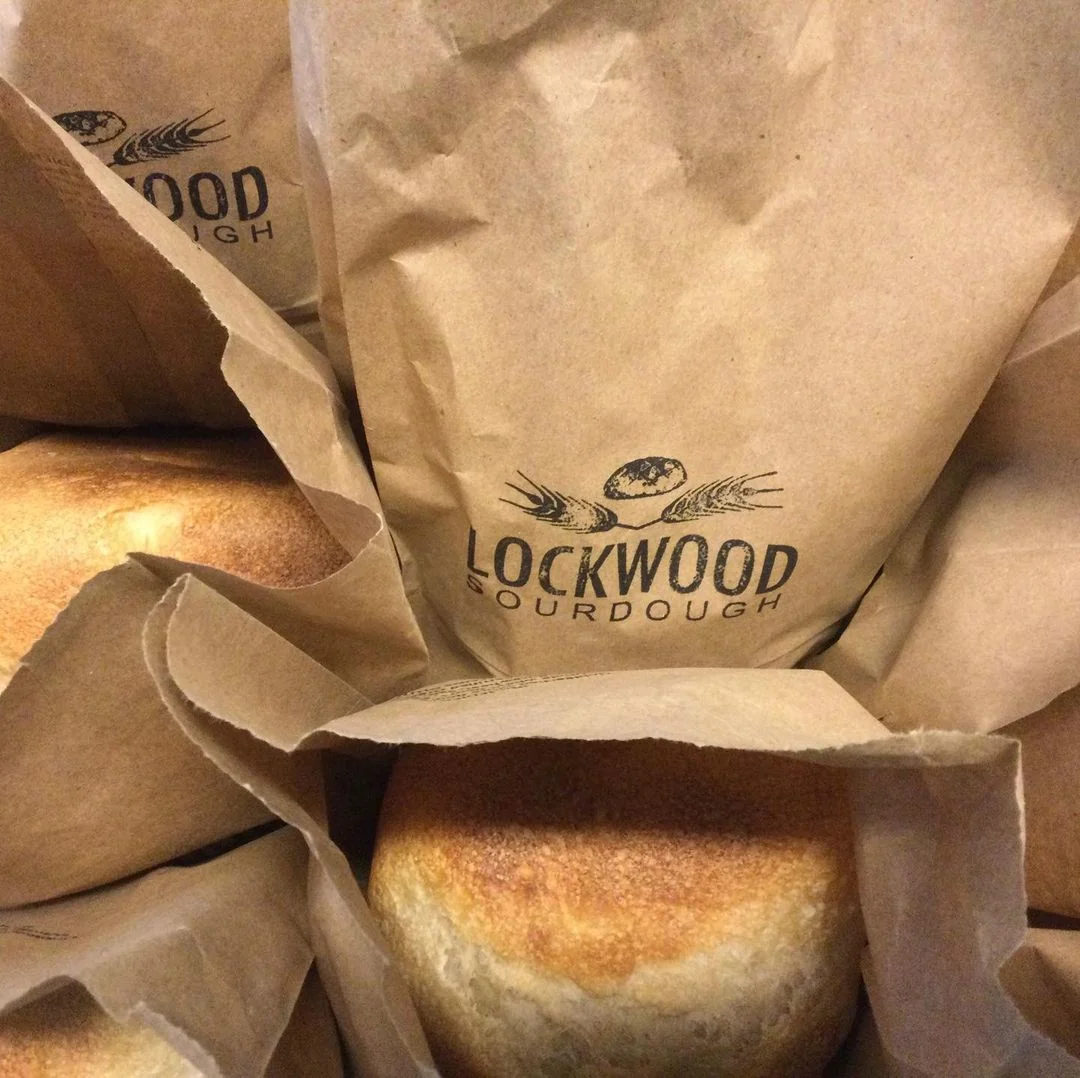 Lockwood Sourdough Bread
Fresh bread arrives Saturday, December 3, 2022
Made in Saskatchewan
Silver Hills Sprouted Power Sandwich Bread
430 g bread loaf
Available in Little Big Bread
Certified Non Glyphosate and Vegan
Kosher Chececk, Non-Gmo, Peanut & Nut Free, Whole Grain
Made in Canada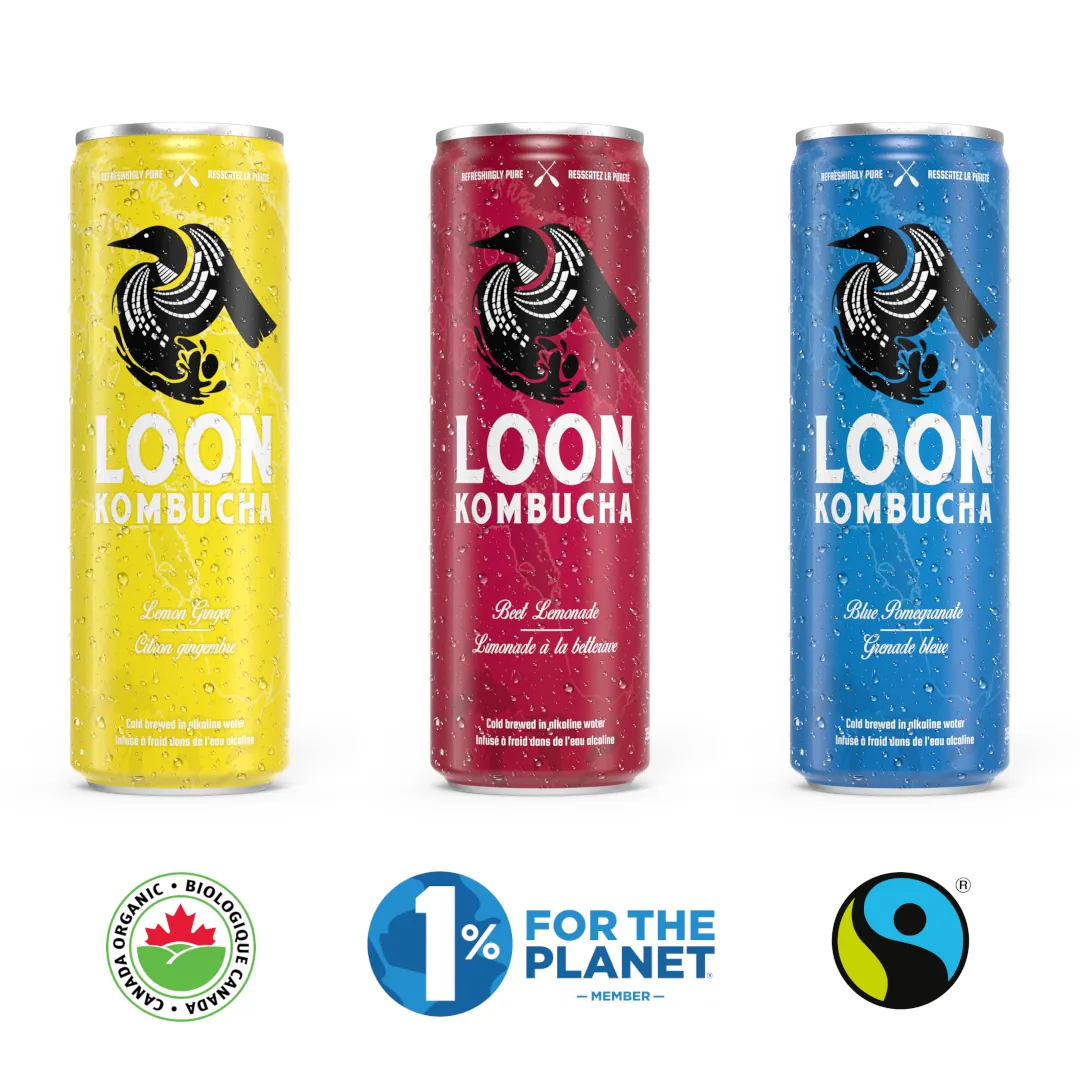 Loon Kombucha
355 ml Can
Gluten free, Fairtrade
Available in Beet Lemonade, Blue Pomegranate, Lemon Ginger
Made in Canada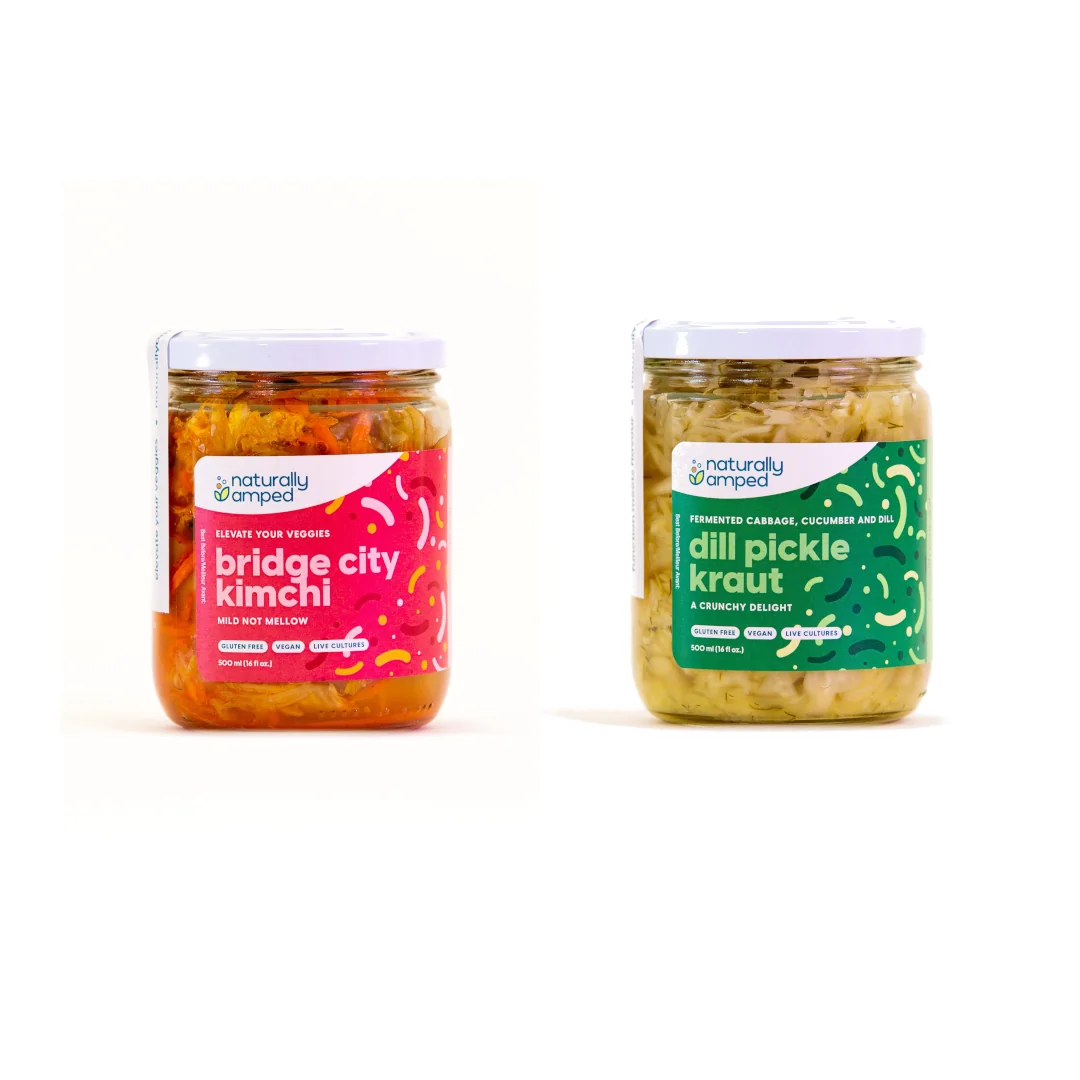 Naturally Amped
500 ml glass jar
Gluteen free, Vegan, Live Cultures
Available in Bridge City Kimchi and Dill Pickle Kraut
Made in Saskatoon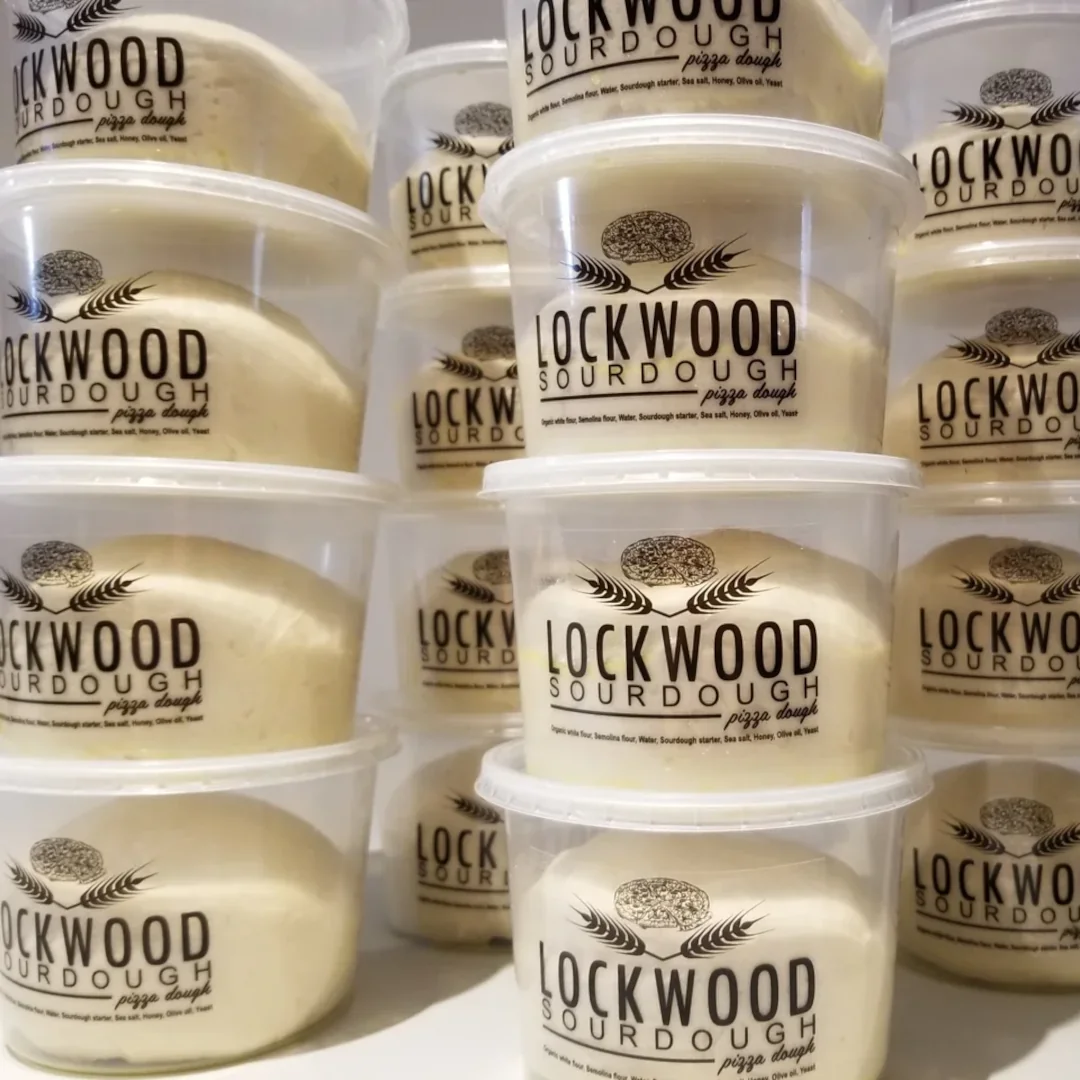 Lockwood Pizza Dough
A frozen ball of our pizza dough, fermented with Lockwood's sourdough starter
Each ball makes a 10 to 12 inch pizza
You've never made pizza this tasty at home!
Made in Saskatchewan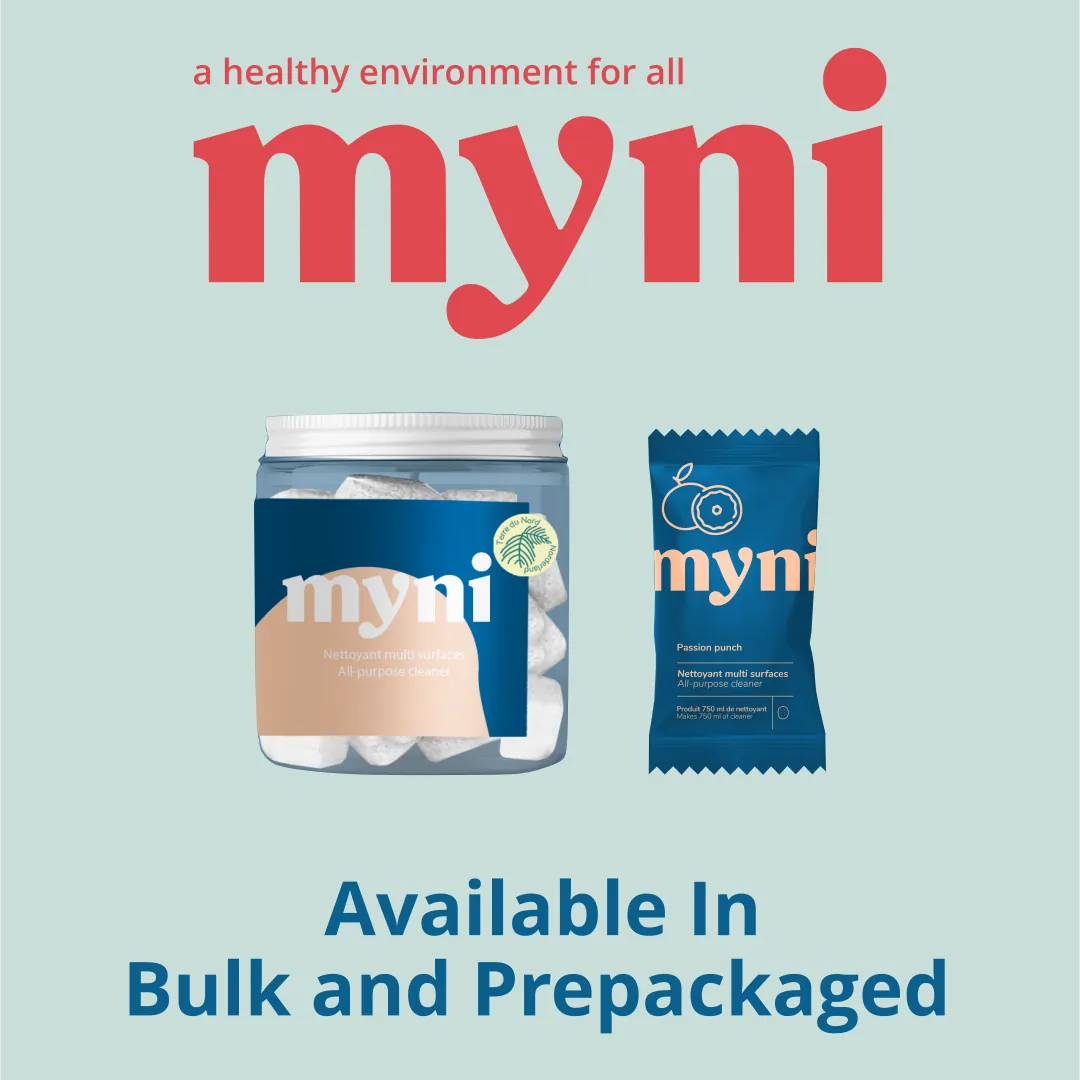 Myni Ecological Cleaning Products
$3.00 ea. (bulk) | $3.75 ea. (package)
Available For: Bathroom, Glass & Mirror, Stainless Steel, Degreaser, Hand Soap, All-Purpose
Non-toxic, Eco-friendly, Compostable Package
Cruelty free, 95% less CO2 emissions
Made in Canada
---
Back In Stock
Earth Balance Vegan Spread
Goat Milk Feta Cheese
Goat Milk Yogurt
Greek Honey Yogurt
Greek Plain Yogurt
GT"s Kombucha
Organic Meadows Ice Cream (Chocolate, Strawberry, Vanilla)
Dairy
Canadian Cream (10%, 35%)
Canadian Milk
Source Cream (250 ml, 500 ml)
Whole Milk (1%, 2% 3,5%)
Whole Milk Plain Yogurt
Produce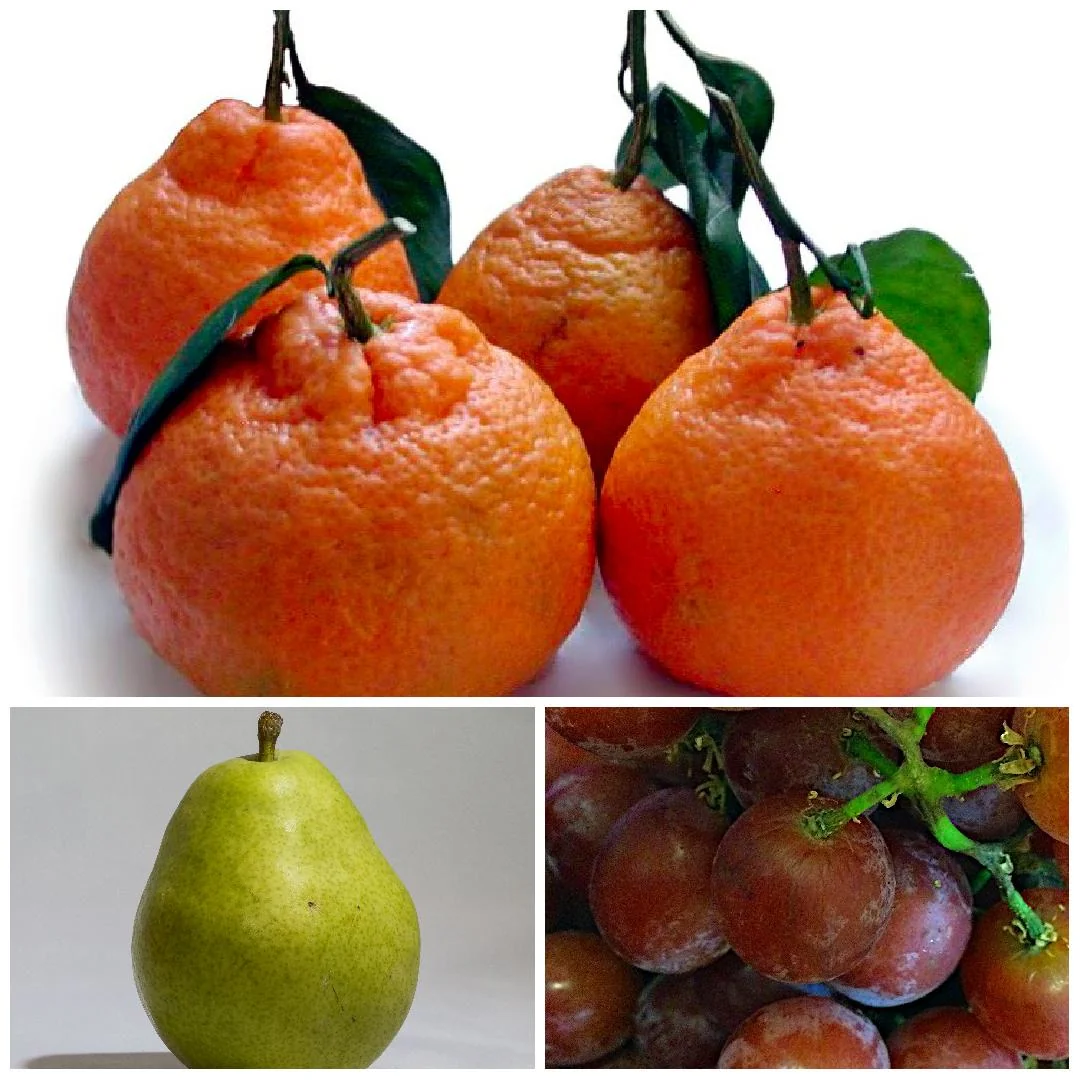 Fruits
Ambrosia BC, Avocado, Banana, Chinese Mandarins, D'Anjou Pears BC, Fancy Lemons, Gala BC, Red Grapes, Red Rio Grapefruit, Satsuma Mandarins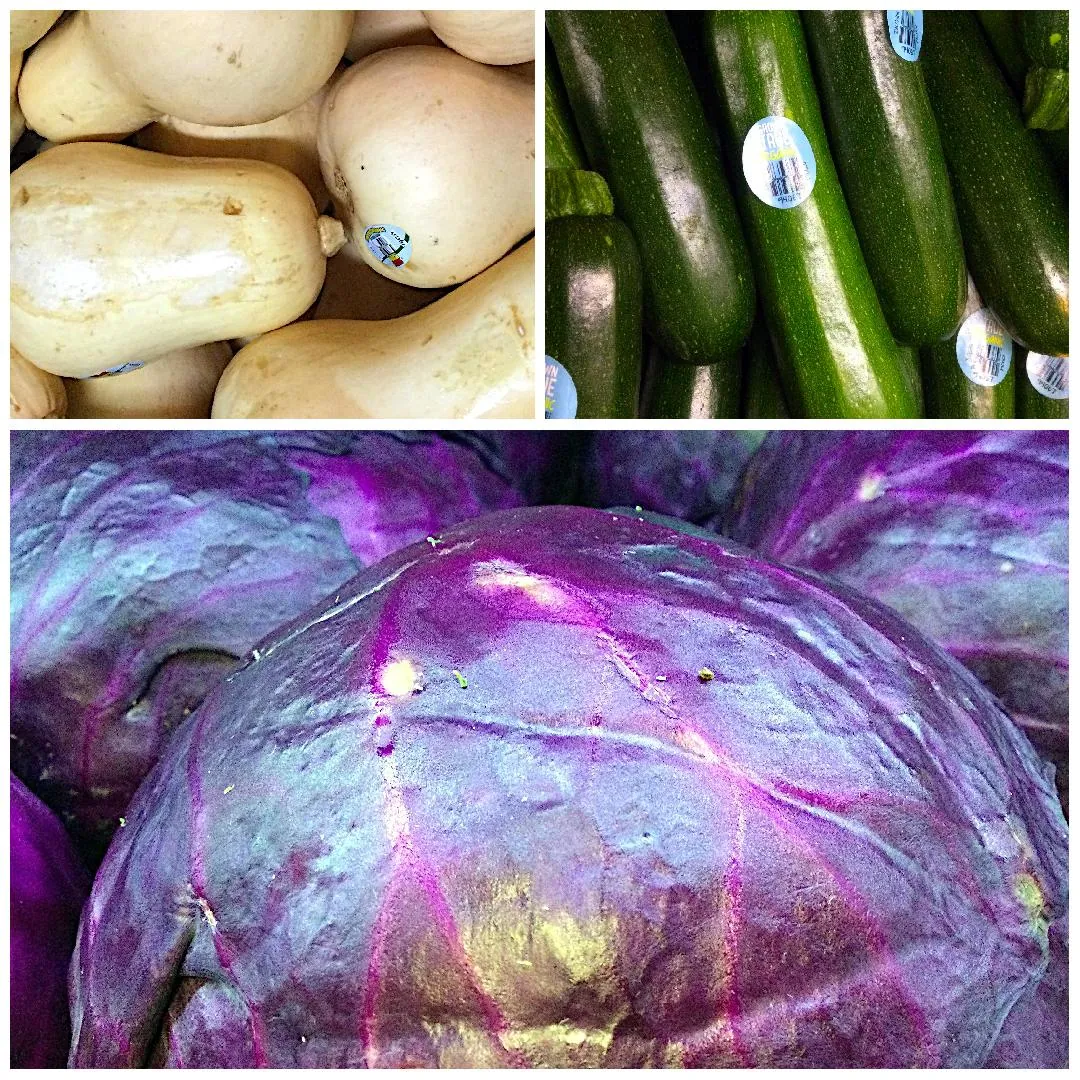 Veggies
Baby Spinach, Black Kale, Broccolette, Broccoli Crowns, Butternut Squash, Celery, Ginger, Green Beans, Green Cabbage BC, Green Kale, Green Onions, Jewel Yam #1, Leeks, Portabella, Radish Red, Red Bell Pepper, Red Cabbage BC, Snow Peas, White Button Jumbo, Yellow Onions, Zucchini Squash
Supply Schedule
Monday

Local Produce

Tuesday

Local Produce

Wednesday

Local Micro Greens

Thursday

Global Produce, Dairy, Local Produce, Local Meat, Local Eggs

Saturday

Local Bread (bi-weekly), Local Pizza Dough (bi-weekly)

Sunday

Local Produce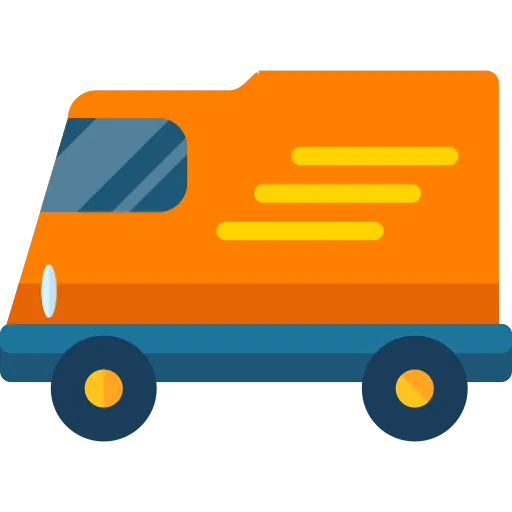 Shopping With Us

Order By: 306-664-4455 / orders@steephillfood.ca
Special Orders
We take special orders upon request via email at orders@steephillfood.ca. Please plan in advance and provide the following information below, so we are able to verify if we can order it for you.
Brand
Product name
Product description
Quantity
Thank You For Supporting Steep Hill