Want To Get More Involved With Steep Hill?
June 2, 2021
Attend Our Online Annual General Meeting On June 23
We will send out another email with information on how to register for the Zoom AGM, but for now, please mark June 23, 7 pm on your calendar. As a Steep Hill member, you have the right to vote in this meeting, including electing board members. Plus, it's an opportunity to learn more about recent changes in the co-op and to share your thoughts and ideas. We'd love to see you there!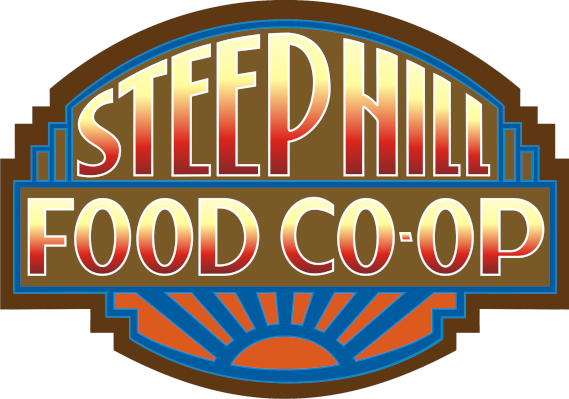 Run For Election To The Board
Speaking of board members….we are looking for a couple more people who'd like to become involved in the governance of Steep Hill. If you are passionate about helping our little co-op thrive and have ideas for its future, here is your chance to have a say.
Our nine-member board is responsible for the overall functioning of Steep Hill, creating policies and guiding its direction. Board members are expected to attend monthly meetings, respond to emails and help with other tasks as needed between meetings, for a three-year term.
To be nominated as a candidate for the board, you need to be a Steep Hill member with a strong commitment to the store and willingness to participate actively; expertise in retail, social media, cooperatives, or finances would be an added bonus! Please contact board@steephillfood.ca for more information or a nomination form, prior to June 23.
Become A Working Member
Would you like to become a working member by helping out with online tasks from your home? In exchange for approximately two hours of work per month, you will get working member status (6% discount on all purchases). If you are interested in either of these tasks, please contact board@steephillfood.ca.
Website Recipe Coordinator

Invite and receive submissions of recipes using Steep Hill products to post on our website; work with those providing recipes and our website manager to ensure recipes are in a standard format. This could be an ongoing position for at least a few months.

Contact Suppliers

Using the list of suppliers on our website, and in consultation with Andrée, check their websites to see if Steep Hill is listed on their 'where to buy' page, and if not, request that the store be added. This would likely be a one- or two-month position (at two hours per month).
Join The Steep Hill Staff!
We are looking for a friendly, reliable person to help Andrée and Marcel out a few afternoons each week. The main responsibilities would be welcoming and assisting customers and operating the cash register.
If you or someone you know enjoys working with people and healthy, local food and is looking for flexible, part-time work, this could be a great fit! Some experience using a cash register and basic math skills are required.
Hours are open to negotiation and could vary from week to week. Ideally, we would like to find someone with a flexible schedule who could work a couple of afternoons per week and occasionally cover on weekends. The position may grow in the future.
Payment: $15.00/hr (+ health benefits after a probationary period). Apply by dropping CV off at the store or email it to board@steephillfood.ca.