Your Co-op Is Changing To Serve You Better!
January 27, 2021
It's a new year, one like no other, and the Steep Hill Board is excited to announce some important and exciting changes: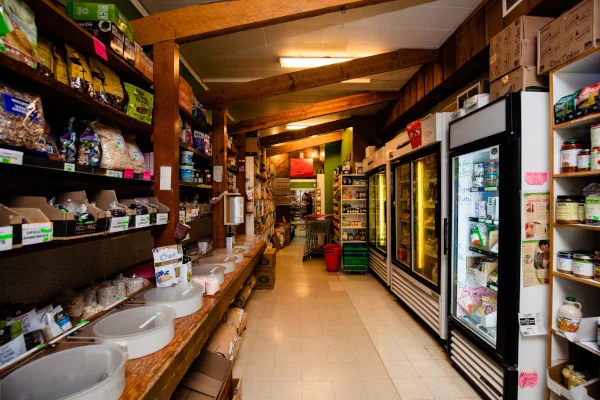 Expanded weekend hours
A new website: steephillfood.ca
A new approach to pricing and membership benefits
A new staff member
To learn more, read on….
Expanded Weekend Hours
Did you know that Steep Hill is now open Saturdays from 10:00 am to 5:30 pm and on Sundays from 1 to 4 pm (free parking on Broadway!)?
New Website
steephillfood.ca. Our new website is full of up-to-date information—check it out! We are very grateful to our members Adam Douglas, for the time and expertise he put into building the site, and Meghan Mickelson, for help with photos.
Changes To Pricing & Membership
To make shopping at Steep Hill more inviting and less confusing, we are changing the way pricing works. Starting in February, the marked price on items will be what non-members pay. Members will receive a 3% discount and working members will receive a 6% discount on all purchases. Other member benefits include, as before, sale days and the ability to place bulk and special orders.
Don't be alarmed by the higher marked prices: they are being adjusted so that overall, members (with the 3% discount) will pay approximately the same as before (with a 10% mark-up). The annual cost of a membership remains unchanged, at $20 ($10 for post-secondary students). If your membership has expired, now is a great time to come in and renew it!
Steep Hill will be closed on Sunday, January 31 (and possibly Monday, February 1—please call or check Facebook before coming in that day) for year-end inventory and re-pricing.
New Staff Member
Starting this week, you will see a new face at the till! We are very pleased to introduce Chantal Parent, who has been hired to help out while our store manager, Gerry Yakimoski, recuperates from a fall.
---
Andrée, Chantal, and Rhonda look forward to serving you and answering any questions you may have, or feel free to contact the board at board@steephillfood.ca. If you are unable or prefer not to come into the store, our personal shopping service continues to be available. Call in your order (306-664-4455) and it will usually be ready within a few hours. We offer minimal-contact pick-up or limited home delivery (for a flat rate of $5.00, call for more info).